The Devil May Cry series recently celebrated its 20th anniversary. During this time, the teams at Capcom have managed to cement it as being one of the publisher's core franchises. In the wake of DMC: Devil May Cry's mixed reception, Capcom returned to the drawing board, ultimately creating  2019's DMC 5 – the best selling game in the franchise.
Making the announcement on Twitter, the official Japanese Devil May Cry account revealed that "Cumulative worldwide sales of 'DMC5' have exceeded 5 million units!" saying "Thank you for your support."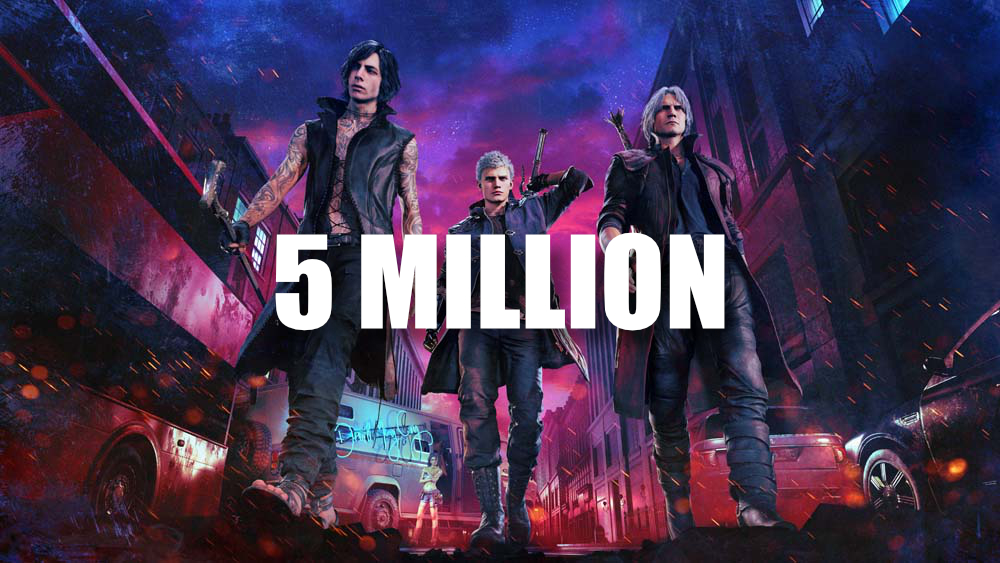 Selling 5 million copies is a major milestone for the franchise, as until now, no other entry in the series has managed to do so. The second best selling game in the series – Devil May Cry 4 – sold a respectable 3 million copies when it was released all the way back in 2008.
With 25 million copies sold across the entire series, the Devil May Cry franchise cannot compete with the likes of Resident Evil or Monster Hunter (which have managed 123 million and 78 million copies sold respectively), but for fans of the spectacle fighter, it's exciting to see Devil May Cry performing better than ever,
KitGuru says: What do you think of Devil May Cry 5? Are you one of the 5 million players? What is your favourite entry in the series? Let us know down below.