Blizzard is quite well known for leaking information about new projects through job listings, and they've done it again. This time they are looking for a Dungeon Artist for a currently unannounced Diablo project.
On the Job Openings section of the Blizzard website, you will find the position of 'Dungeon Artist' for an unannounced Diablo game. The role involves designing levels both in terms of layout and aesthetics, specifically something that fits the "dark gothic world of Diablo".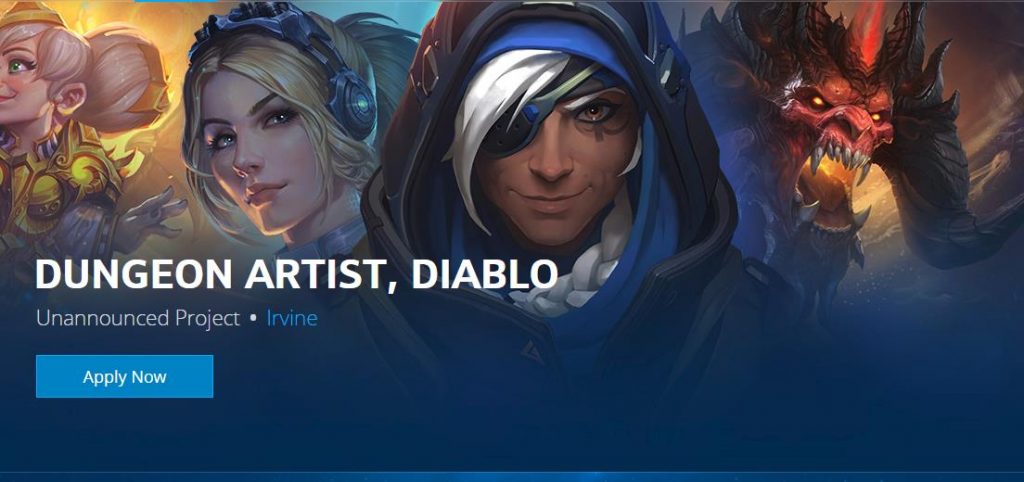 Another hint to the project was discovered on Wowhead, after data mining the upcoming World of Warcraft expansion, Battle for Azeroth. An in-game pet goat with four horns and devilish inscriptions called Baa'l was found and is thought to be a cross-promotional item for the new Diablo project.
Battle for Azeroth is due to release on the 14th of August, so we could hear more about the project around that time. If not, the next best bet is BlizzCon which takes place in November.
It has been a long time since we have seen any big addition to the Diablo Universe the last being Reaper of Souls, the only expansion to Diablo 3, releasing all the way back in 2014. There was a slight resurgence for Diablo 3 last year when the necromancer class rolled out, but aside from that, new content has been sparse.
KitGuru Says: People are more than ready for a new Diablo game, with four years since the last addition to the series. Are you excited for a new Diablo?