Back in May, the EU and US patent offices rejected OnePlus' application to trademark the term Dash Charge for its proprietary fast charging technology. Although the name has since been dropped from its marketing, complaints from Amazon and Bragi have escalated, leading the latter to file a formal dispute against OnePlus.
Amazon launched its Dash Button in March, allowing users to order consumable products with a single click. Similarly, German tech gurus Bragi have been using the term for their Dash and Dash Pro wireless headphone buds and the Dash Charger that gives them the extra juice they need to run. Neither are particularly pleased at OnePlus' persistence to use the Dash brand for its charging technology in case of confusion.
OnePlus has used the term "Dash Charge" since it filed for trademark back in 2016. After it was rejected by both the EU and US patent offices, the firm dropped it from all of its marketing campaigns thereafter. It seems that the plan is to move to "Warp Charge" if recent trademark filings are to go by, however no formal transition has been made just yet as the company sticks to 'fast charge' on its OxygenOS.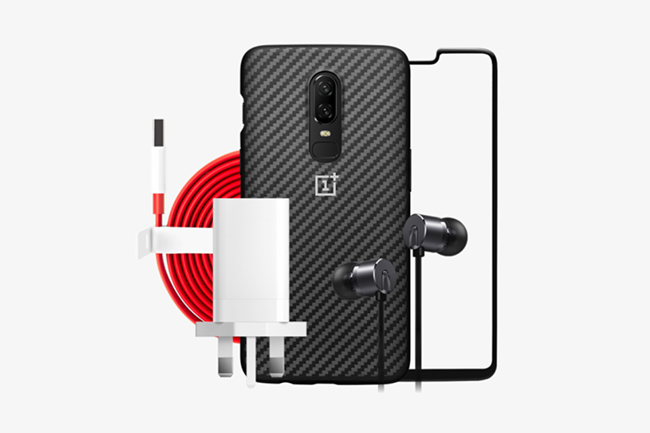 Image: OnePlus' proprietary red fast charging cable.
This hasn't satisfied Bragi, as the German company has filed yet another lawsuit against the Chinese smartphone manufacturer for trying to cause 'purposeful confusion' over the brands. The two are already at odds, with Bragi having previously instigated an ongoing legal case against OnePlus.
"This action is part of our continuing efforts to protect the Company's valuable intellectual property," Bragi told The Inquirer. "We previously warned OnePlus to stop infringing our trademark, and regret that we have to bring this action to enforce our intellectual property rights. Their intentional infringement of our trademarks cannot and will not be tolerated. These actions by OnePlus threaten all companies who legitimately develop and obtain intellectual property."
While the OnePlus 6 still used Dash Charge in its marketing when releasing in India, the firm consciously removed it from the London launch. It's unlikely that the impending OnePlus 6T will house any mention of Dash Charge within any territory, given the supposed plans to switch to a new brand.
KitGuru Says: I can understand that three tech companies using the term Dash within a small space of time could potentially be confusing, but a full-fledged lawsuit over a term that has subsequently been dropped seems excessive to me. That being said, I don't know the legal standings behind the move. What do you think about Bragi setting its sights on OnePlus?