Apple's annual Worldwide Developer Conference is officially under way and so far, there has been plenty of talk surrounding the Mac. We already knew that Apple was planning a Mac Pro redesign for 2018, which would be preceded by an iMac refresh this year. Now, the new series of iMacs is official, with improved displays, better CPUs and much better graphics performance.
For starters, the new iMac displays are 500 nits brighter than the previous generation and can support up to 1 billion colours. Under the hood, Apple has made the jump to Intel's 7th generation Kaby Lake processors and upped the memory capacity to 32GB of RAM for the 21.5-inch iMac and 64GB of RAM for the 27-inch version.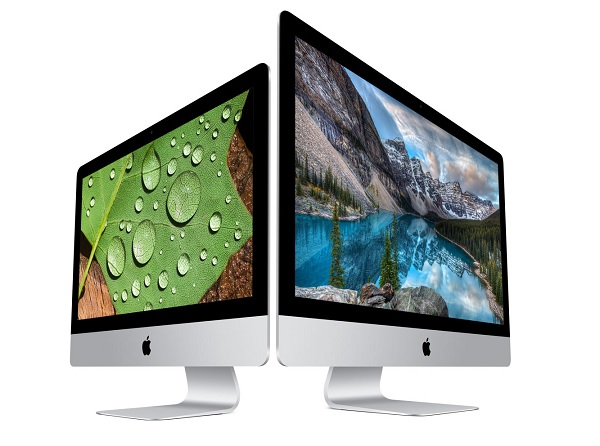 The most important change to the iMac comes in the GPU department though. Going forward, all 4K 21.5-inch iMacs come with a discrete graphics chip, representing a huge 80 percent boost in graphics performance. The 27-inch 5K iMac will continue to come with discrete graphics, supplied by AMD.
There are two Thunderbolt 3 ports included now to help users expand their system with different external devices. Interestingly enough, Apple also took the time to discuss virtual reality, pitching its new iMacs as great content creation tools for those looking to generate VR experiences and applications.
The final thing worth noting is that macOS is also getting an update this year known as 'High Sierra', which will make various improvements to Safari and overall OS performance.
KitGuru Says: There are still some more details to come but that is the general gist of Apple's iMac presentation today. We will keep an eye on WWDC for any other major announcements. What do you guys think of the new iMacs? For me, it's just nice to finally see Apple paying attention to the GPU. More often than not, graphics are overlooked in many of Apple's machines.