Back when the AirPods first launched, one of the many questions people had was 'what happens when you lose one?'. At the time, the answer to that was simple- you'd need to buy a replacement, priced at $69 per earphone. Fortunately, there is another solution to shelling out more cash now, as Apple has put a 'Find My AirPod' feature into iOS, which will help you pinpoint your lost headphones.
The feature is currently bundles in with the iOS 10.3 beta and works as its own separate app. It works by pinging the AirPod's Bluetooth signal and uses GPS to show you where your lost headphones are. However, AirPods can only be pinged if there is an Apple device close by, as Bluetooth only transmits between 5 and 10 meters.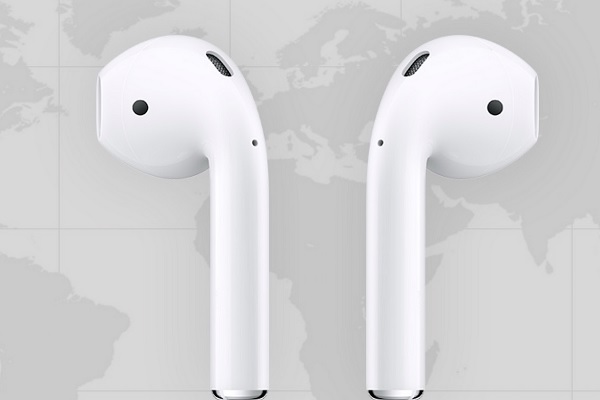 A position will be shown on the map but you can also have a sound play through the AirPods to help you track it down
This new addition to iOS also helps to explain why the original 'Find My AirPods' app was removed from the iOS App Store. Initially, a third-party developer stepped in to create the app in hopes of making some cash (the app was $2.99), while also providing an easier way for AirPod owners to locate their lost headphones. Apple quickly removed this app from the store, likely because the developer was charging for a feature that would eventually be integrated into iOS.
KitGuru Says: Apple's AirPods still seem like a silly idea, but at least now owners don't need to worry so much about dropping one and never being able to find it again.