If you didn't know that 2016 was going to have a big virtual reality focus, perhaps watching the Oscars this weekend will have tipped you off. As well as bundling one of Samsung's mobile-orientated Gear VR headsets in the nominee goody bags, the event also had William H. Macy enjoying the wonders of virtual reality in an advert for the new Samsung Galaxy S7 and S7 Edge.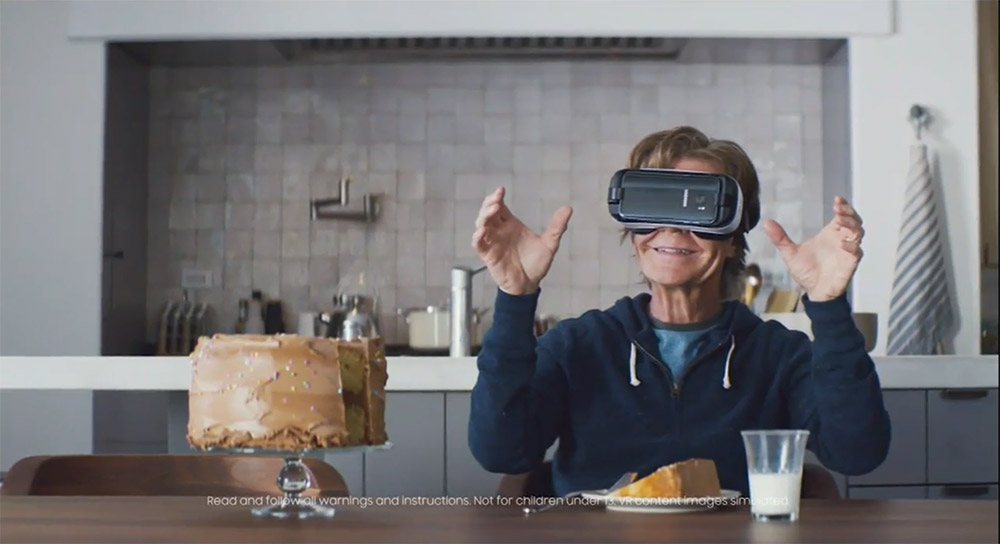 Yes, while the world was harping on about Leo finally winning one of those little golden men, we were focusing on the adverts. This one in particular saw Macy joined by a whole host of celebrities and personalities, from Lil Wayne to Wesley Snipes, all talking up how wonderful the new Samsung device was.
There was even a quick suggestion of a cat-man (like a cat-lady, but with one obvious difference) using VR to escape his own reality – which is exactly what Macy proceeds to do.
For those unable to watch the video, the Boogie Nights actor uses the headset to imagine himself promoting the phone, rather than just sat in his kitchen making a  cake. It even goes so far as to show how quick and easy it is to remove your device from the headset and take it from your head, as Macy does it in half a second as if it's nothing.
Discuss on our Facebook page, HERE.
KitGuru Says: This is just the latest attempt by Samsung to piggy back Oscar hype to show off its latest devices. Do you think it did a good job with the Gear VR?