Although the last news we heard about Microsoft's Hololens headset was that it wouldn't be available to consumers for some time, there's now a real suggestion that it may officially go up for pre-order later today, 29th February. The rumour also suggests that it will be bundled with a few games, including a new one featuring the lovable red squirrel, Conker, of Bad Fur Day fame.
This story isn't confirmed by Microsoft just yet, but Fortune looks to have jumped the gun and posted a piece on the augmented reality headset. While the original article has been pulled, there is a cached version doing the rounds and plenty of details gleaned from it.
The article claims that not only will the Hololens go up for pre-order on 29th February, but that it will launch on the 30th March. This means it will go on sale on the same date as the HTC Vive virtual reality headset and will launch around the time it and the Oculus Rift VR headset also become available to the public.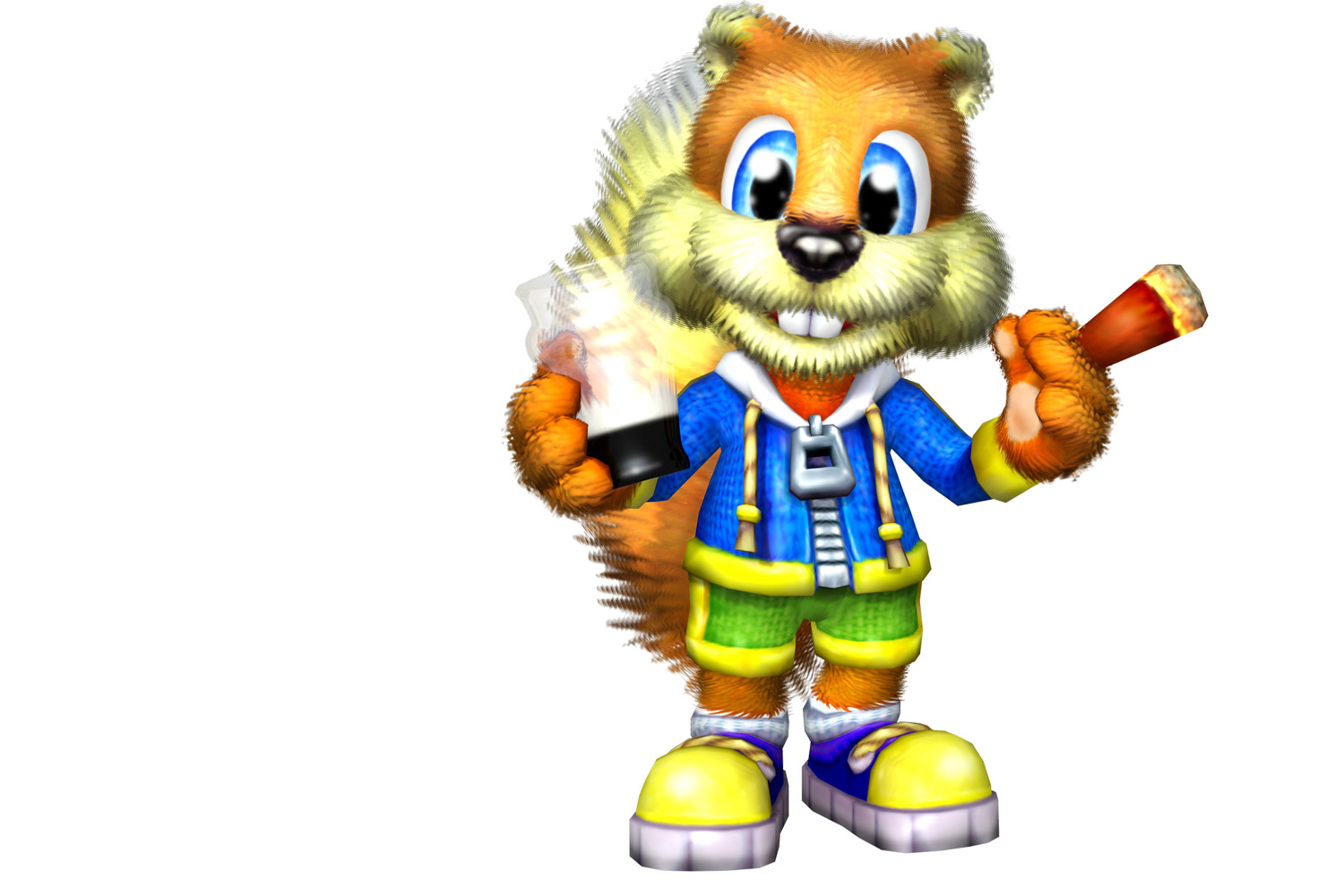 What's up guys. I'm back. Source: Rare
However the difference here is in technologies and readiness. The Hololens delivers an augmented reality experience, blending the real and virtual worlds together, while the others create entirely new ones thanks to a desktop's GPU. The Hololens going on sale too, is said to be a device that developers can learn from and will act much like the Rift DK1 and DK2, giving them something to work with prior to a commercial release.
To help get the ball rolling with that, Microsoft is said to be giving away three games with the Hololens to developers. It will come with Fragments, Young Conker and RoboRaid (which we're told was previously called Project X-Ray). Experiences range from traditional platforming, to point and click drama/adventure and an action shooter.
The idea with all of them is to craft the experience around the user's play space, using their living room as a crime scene, or level layout for climbing around in. They will also demonstrate how gaze and sound can be used to direct a player and alter the environment to suit the game itself.
As per early demos, the developer version of Hololens will also run a special version of VOIP tool Skype, allowing for video calls in a much more personal, free floating manner. Those in particular have people excited for on-the-job training and remote assistance.
The only downside to all this is even the developer version will cost $3,000.
Discuss on our Facebook page, HERE.
KitGuru Says: Hololens has a lot of exciting potential uses, but from real world trials we've heard that image quality and the field of view still needs work. Today, my money's going on a Vive.