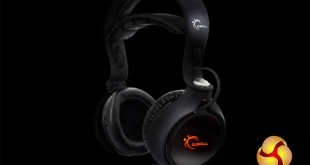 Fitting a surround sound speaker set up in your home is never easy, which is why headphone solutions are so popular. Not everyone has that space or spare cash so G.Skill is looking to tap into a new market with the Ripjaws SV710 7.1 surround sound gaming headset – the entry level one.
With its more budget-conscious focus, the SV710 does not offer the same true-surround sound as with the SR910 7.1 headset we reviewed previously. However that does not mean that this one is feature-lite. It has leatherette cushions; that same solid aluminum frame, along with virtual surround sound capabilities.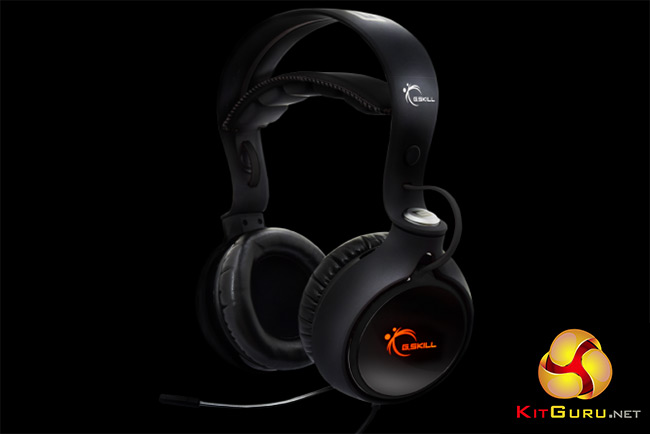 Much like the more expensive SR910, one of the most eye catching features of the SV710 is the earcups. They light up when powered on and offer a look into the clear-housing of the drivers themselves. That, combined with their unique shape, make the SV710s really stand out from traditional gaming headsets.
Specifications
Headphone Driver Material: Neodymium Magnet.
Headphone Driver Diameter: 50mm.
Headphone Impedance: 32Ω @ 1kHz.
Headphone Frequency Response: 20-20,000 Hz.
Microphone Type: Unidirectional Noise Cancelling Condenser.
Microphone Impedance: 2.2k Ω.
Microphone Frequency Response: 50-10,000 Hz.
Microphone Sensitivity: 36±3 dB.
Connector: USB 2.0 Type A.
Cable Length: 3m.
Weight: 380g.
Weight: (incl. cable+remote) 460g.
Warranty: 2-Year Limited Warranty.