On the MSI stand, KitGuru was lucky enough to catch up with Sam Chern, notebook guru for the Taiwanese manufacturing giant. He gave us the low down on the ghost. Impressive stuff.
Over the past 8 years, MSI has been driving innovation in the mobile computing space.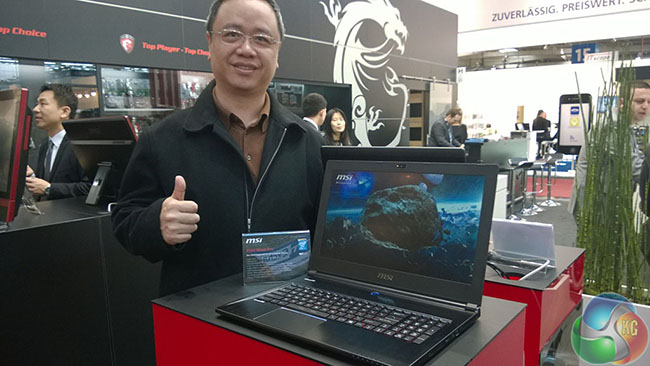 It hasn't always yielded results, but that hasn't stopped Sam's team from pushing forward.
And, boy, the latest unit is impressive.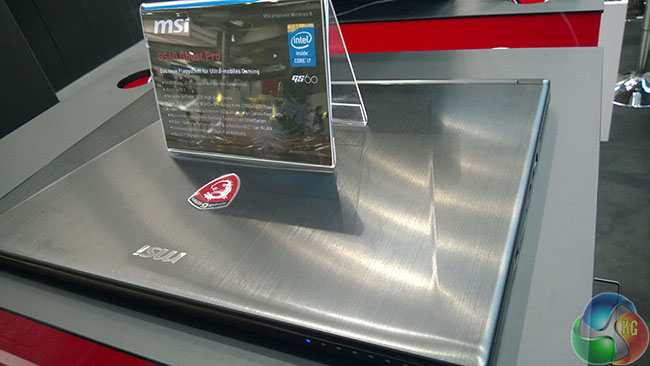 Weighing just under 1.2Kg, this aluminium bodied gaming laptop is slim enough to slide into a cool carry case, yet has enough space for SSD Raid AND a data drive.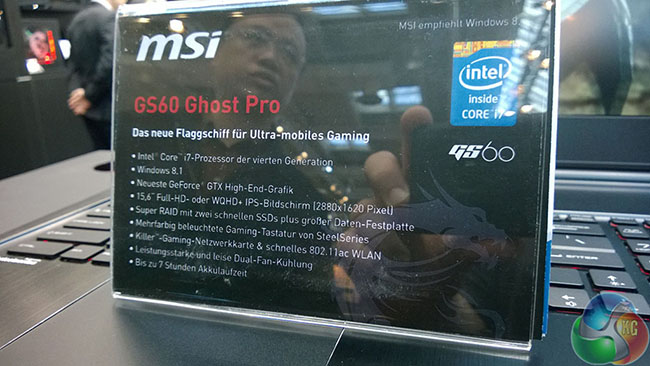 Graphics cannot be named, because it is a 'yet to be released' nVidia GPU solution – but look at that resolution (2880×1620) – lovely.
Kitguru says: Overall, MSI's work here had paid dividends. We can't wait to test it.