To celebrate the ROG GX700 being available to see (and drool over) at the upcoming Insomnia 57 gaming event, ASUS have decided to give away one of their GL552 gaming laptops.
If you live in the UK and want the chance to win then click on the following link for more information HERE.
Apart from being the world's 1st water-cooled gaming laptop, The ROG GX700 features some really 'cool' additional features such as boasting a desktop-grade GTX980 GPU, automatic CPU, GPU & RAM overclocking, 30-Key rollover, and quite a bit more. Make sure to follow KitGuru for all the latest ASUS ROG news and reviews!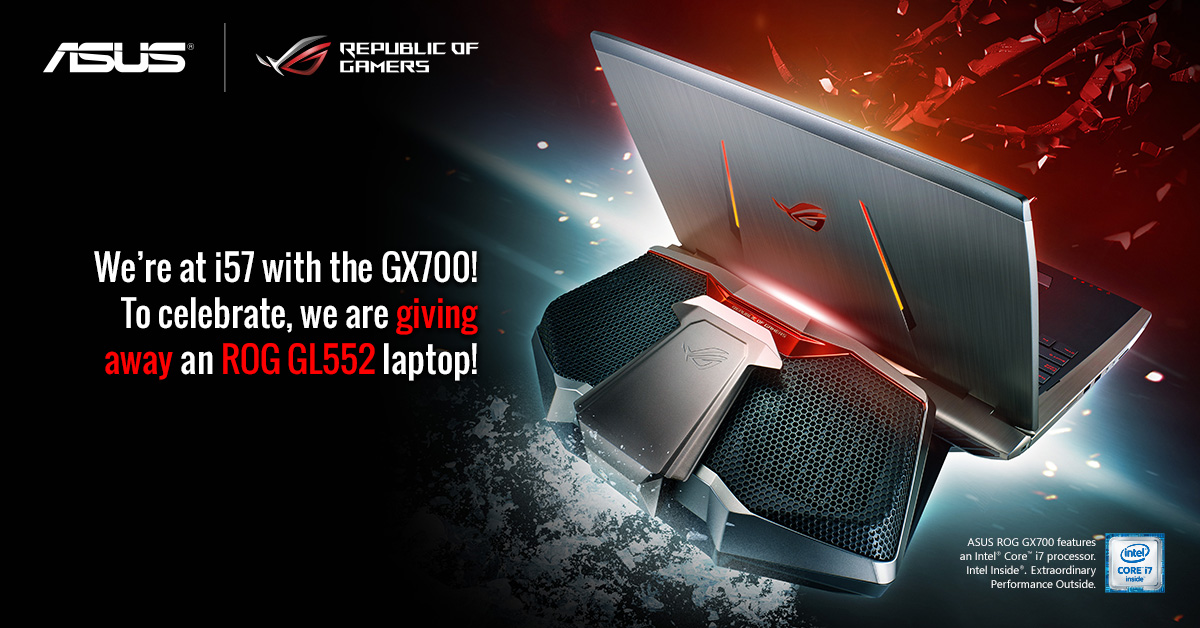 KitGuru says: This is too good to miss, be sure to let your friends know as well!