It looks like HTC is gearing up to join the wearable tech market this year as the Taiwanese phone maker has hinted that it is making its own Android powered Smartwatch, which could compete against the Samsung's Galaxy Gear. During an interview with Bloomberg, company co-founder, Cher Wang, admitted that HTC has been struggling to compete in the Smartphone market and had begun looking in to Smartwatches some time ago.
Wang said: ""Many years ago we started looking at smartwatches and wearables, but we believe that we really have to solve the battery problems and the LCD light problems. These are customer-centric problems."
During the interview, Wang suggested that HTC's smartwatch will be rid of these problems with good outdoor visibility and battery life, two things that the Galaxy Gear hasn't got quite right yet. Aside from wearables, the successor to the HTC One is likely to come soon as a picture of the device appears to have leaked on Twitter: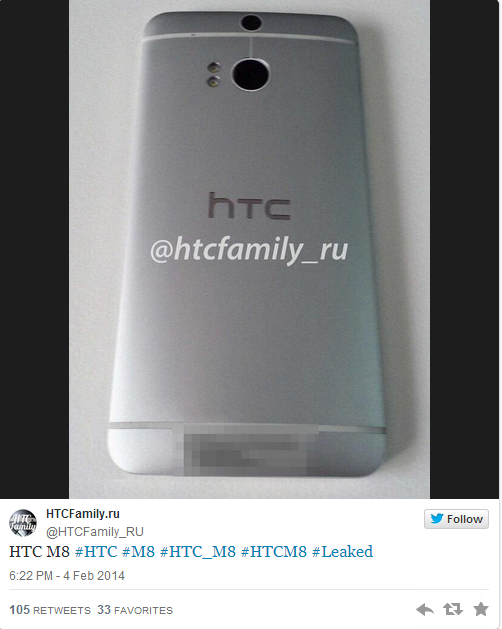 The new HTC One is said to feature a finger print sensor, along with the obvious better processor, screen and camera. However, the much loved design will remain the same. With this new phone arriving some time this quarter, HTC is reportedly feeling positive about 2014:
HTC CFO and head of global sales Chang Chialin said to Bloomberg, "2013 wasn't a very good year for HTC. We have to admit that we took our eyes somewhat off the ball in making sure we have a robust portfolio in the mid- and affordable end, which we're fixing now."
KitGuru Says: I'm excited to see what HTC comes up with next, the One was a great phone but unfortunately it was unable to steal the market from Samsung. What do you guys think of HTC? Would you like to see the company bring out a Smartwatch this year?
Source: Bloomberg