If you were hoping to see some competitive or co-operative multiplayer included in The Order 1886 after seeing the launch trailer, then you're going to be disappointed as Ready At Dawn studio founder, Andrea Pessino, has confirmed that the game will be void of any multiplayer modes.
A curious gamer tweeted the studio head in hopes of being told that he would be able to team up with friends and go up against the game's half breeds, unfortunately that's not the case: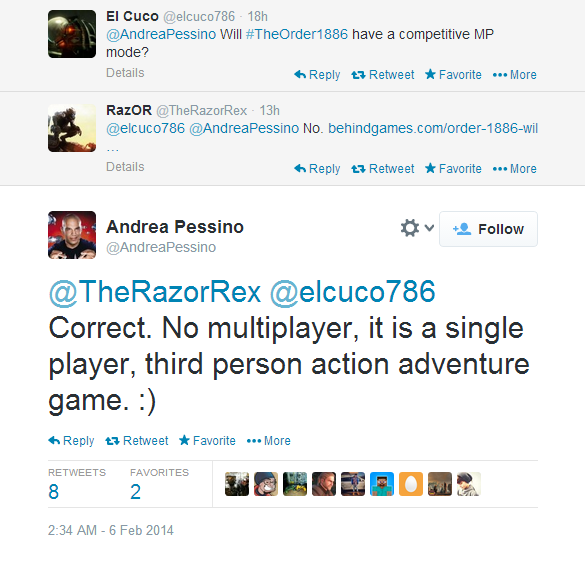 The news caused quite a stir on Twitter with many gamers expressing their disappointment but the studio head explained that it's "Better to do one thing well than a whole bunch half-assed.", which in most cases is true, how many of you really enjoyed Tomb Raider's multiplayer? Or even Far Cry 3's deathmatch mode?  That said, the initial launch trailer did make the game look like it would make a good co-op game, much like Left 4 Dead:
[yframe url='http://www.youtube.com/watch?v=2FK8dgzW0o8′]
The Order 1886 was announced at E3 last year as one of the better looking Playstation 4 exclusives slated for release this year. That said, there is no confirmed release date for the game yet. The game puts you in a Victorian era version of London where super natural beings roam the streets- Fortunately, the game equips you with some advanced and modern weaponry to fight them off.
KitGuru Says: I'm not usually interested in multiplayer modes aside from co-op, I'm much more interested in a good story. That said, the trailer did make this game look like it would play well with a couple of friends on your side. What do you guys think? Should all games include a multiplayer mode for the sake of it?