It looks like OnePlus may have one more smartphone to launch this year as rumours of the OnePlus 5T have begun heating up. According to reports this week, the OnePlus 5T will be heading our way in November and judging by render leaks, it will be a Galaxy S8 and Pixel 2 competitor, with an edge-to-edge display.
Over at SlashLeaks, a OnePlus 5T press render was posted online, showing a design very similar to the Galaxy S8. The bezels and display appear to be of a similar size, the alleged OnePlus 5T even has rounded corners. You can see the render from Slashleaks below: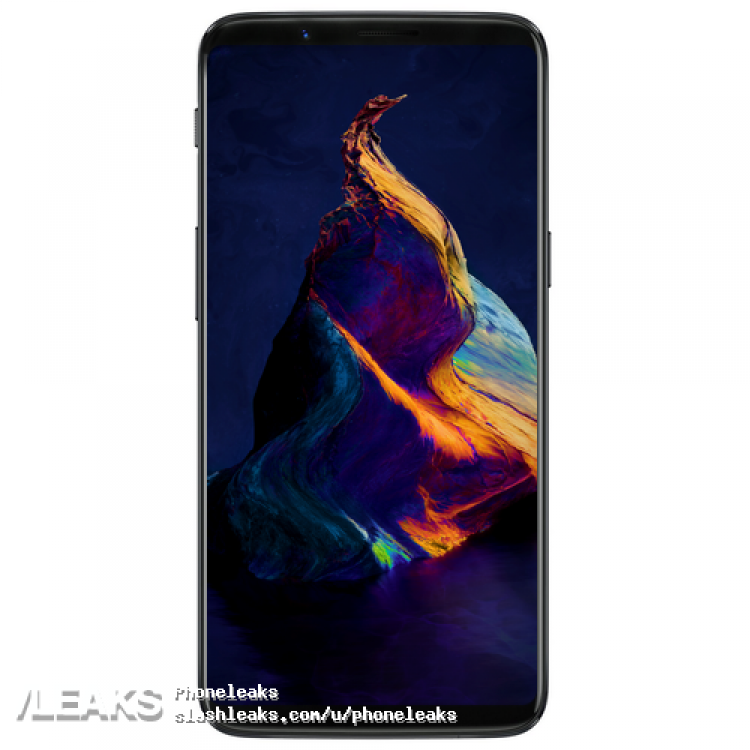 As AndroidCentral points out, OnePlus broke its tradition of releasing just one flagship per year in 2016, when it released the OnePlus 3 and the 3T a few months apart. Rumours are suggesting that this release cycle will continue this year with the 5T, which will see OnePlus jump on the 'bezel-free' display trend.
There will be some stiff competition though. The Galaxy S8 is already well established at this point, but the Google Pixel 2 also launched this month featuring a slim-bezel display. The iPhone X launches in a few weeks and finally, the Essential Phone has also launched with an all-screen front.
Right now, these reports are unconfirmed, so take this information with a pinch of salt.
KitGuru Says: The render released online isn't of particularly good quality, which raises some concerns. However, there does seem to be some buzz surrounding this release, so it could turn out to be legitimate. If the November release pans out, then we should learn more very soon.