Samsung was hit with a huge setback this year when it was forced to recall millions of Galaxy Note 7 devices around the world. This has not only hit Samsung's wallet but it has also done quite a bit of damage to the company's public reputation and the Galaxy Note brand. However, Samsung is apparently hoping to make up for that next year, as the company just confirmed that there will be a Galaxy Note 8.
In the midst of battery failures, Samsung is still trying to convince people to hand over their Note 7 devices. As a result, over in South Korea, the company is offering its customers an opportunity to exchange their Note 7 now for a Galaxy S7 or S7 Edge. Those customers will then be able to upgrade to the Galaxy Note 8 or Galaxy S8 next year through a special program.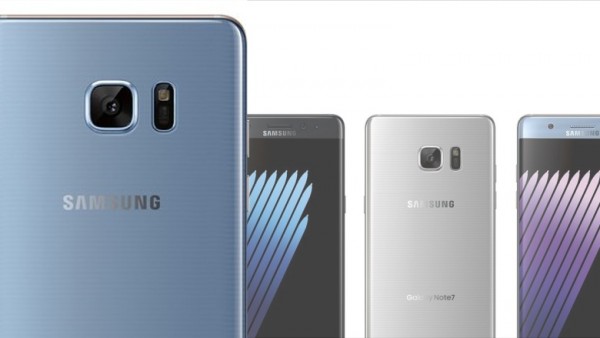 The promise of a Galaxy Note 8 upgrade essentially confirms that Samsung has not yet given up on the Note brand and is already planning its next release, albeit somewhat indirectly. Those in South Korea who take part in this upgrade program will need to pay half the cost of a Galaxy S7 when trading back in for a Galaxy Note 8 or Galaxy S8.
KitGuru Says: The whole Galaxy Note 7 debacle was a heavily publicised disaster for Samsung. However, hopefully the company can bounce back next year with some non-explosive smartphones and start repairing the damage caused this year. Would any of you be hesitant to buy a Galaxy Note 8 next year given what happened with the Note 7? Do you think the whole situation has been blown out of proportion?