Razer has become quite well known for its Blade gaming laptop over the years, which has garnered plenty of critical praise with each new generation. After several years on the US market, Razer is finally ready to expand things further to Europe. The Razer Blade gaming laptop is finally available to buy in the EU as of today.
We've reviewed both the Razer Blade 14 and the Blade 17, giving both high praise for performance and design. However, right now, only the 14-inch version of the laptop is available over here.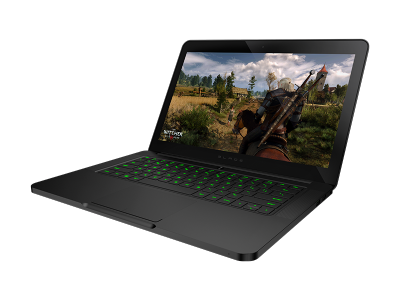 The standard Razer Blade comes with a 3GB GTX 970m and a 1080p IPS display as standard, along with a 256GB SSD, this is the cheaper of the two models available and will cost you £1799.99, with the first shipments set to go out on the 18th of December.
Those who need a bit more storage space, or want a higher resolution display will need to opt for the next model up, with comes with a QHD screen and a 256GB SSD, though this can be upgraded to a 512GB model. The 256GB QHD model costs £2149.99 as standard, with the 512GB version costing £2449.99.
KitGuru Says: The Razer Blade is considered to be a fantastic laptop by many, though it is an expensive investment. Have any of you been waiting for Razer to launch the Blade outside of the US? Are you thinking of buying a laptop of this calibre?