After four years in Logitech's Research and Development lab, today, we see the launch of the PowerPlay wireless charging system. As one of the most popular gaming mice makers around, Logitech-G has been searching for a way to keep its wireless gaming mice charged for longer periods and with PowerPlay, the need to dock your mouse or plug it in at all is removed entirely.
There are two specific technologies at play here, PowerPlay, which is the wireless charging component that sits on your desk and LightSpeed Technology, which is the bit that goes inside of the mouse. To join this, Logitech is launching a new G903 and G703 featuring Lightspeed wireless charging technology. Once you have the mouse, you just need to grab a PowerPlay charger and you'll never need to plug your gaming mouse in again.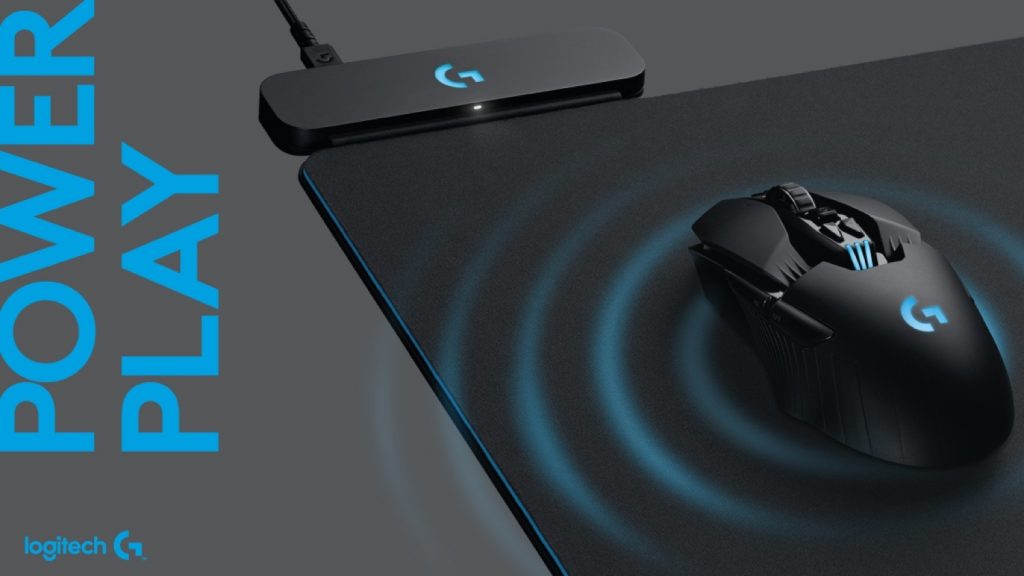 As usual, Logitech is promising lag-free performance and high precision with these mice. With the addition of PowerPlay, you will also have unlimited power. So how does it work? Well as Logitech explains it, PowerPlay is designed to use electromagnetic resonance, creating an energy field above the PowerPlay's 275x320mm mousing surface, allowing the mouse to stay powered without interfering with tracking.
The wireless signal strength is rated at 'up to 16x higher than the competition'. Unfortunately 'the competition' isn't named, so we aren't sure who Logitech measured up against. Here are the key features coming with the Logitech G903 and G703 LightSpeed wireless gaming mice:
Pixel-Precise Sensor: The Logitech G903 and G703 mice come equipped with the PMW3366 optical sensor, widely regarded by esports professionals and gaming enthusiasts as the best gaming mouse sensor on the market. Thanks to years of innovations, the PMW3366 has zero smoothing, filtering or acceleration across the entire DPI range (200-12,000 DPI). The resulting experience is incredible tracking accuracy and consistent responsiveness, even at speeds over 400 IPS.
Advanced Mechanical Button Tensioning: Precisely-tensioned metal springs and exclusive mechanical pivot hinges on G903 keep the primary left and right mouse buttons poised to trigger. This technology delivers an exceptionally clean and crisp button feel, response, and consistency. Logitech G improved on the design and boosted button durability up to 2.5x with 50 million click switches.
Supreme Comfort and Quality: Both mice deliver long-lasting comfort. The Logitech G903 features a configurable button layout and ambidextrous design that allows for left- or right-handed use and works with nearly any mouse grip style, including palm, claw and fingertip grips. The Logitech G703 features a lightweight, ergonomically designed body that was made to mold to your hand. Rubber grips on the left and right sides offer added control. You can use the mice directly out-of-the-box, or you can program the buttons with custom game commands using Logitech Gaming Software (LGS).
The PowerPlay wireless charging system is expected to begin shipping in August for $99.99, meanwhile the G903 and G703 LightSpeed mice will be available this month for $149.99 and $99.99 respectively. This does mean you will be waiting a couple of months before you can get your hands on the wireless charger intended to be used with these mice.
KitGuru Says: As someone who previously used a wireless gaming mouse but got sick of needing to dock it constantly, this idea sounds great. Perhaps this will even end up being my next mouse upgrade. What do you guys think of Logitech's new wireless gaming tech? Are any of you running a Logitech wireless mouse currently?