Harman, one of the world's leading companies in the field of connected car and audio systems, has been purchased by Samsung. The deal was announced in the early hours of this morning and will see the South Korean technology firm spend as much as $8 billion on the acquisition. It will immediately give Samsung a huge piece of the connected car technologies pie.
With the market for connected cars and associated technologies set to reach $100 billion by 2025, Samsung is looking to gain a foothold in the industry before it really gets going. It joins the likes of Google, Baidu, Apple and many traditional automakers which are investing heavily in automated driving and entertainment features.
Samsung plans to leverage Harman's strong position in the automotive market, alongside its own electronics manufacturing pedigree, to generate large-scale joint profits for both firms. It also believes that this move will help deliver a better service to customers across not only new ventures, but existing Samsung products and services too.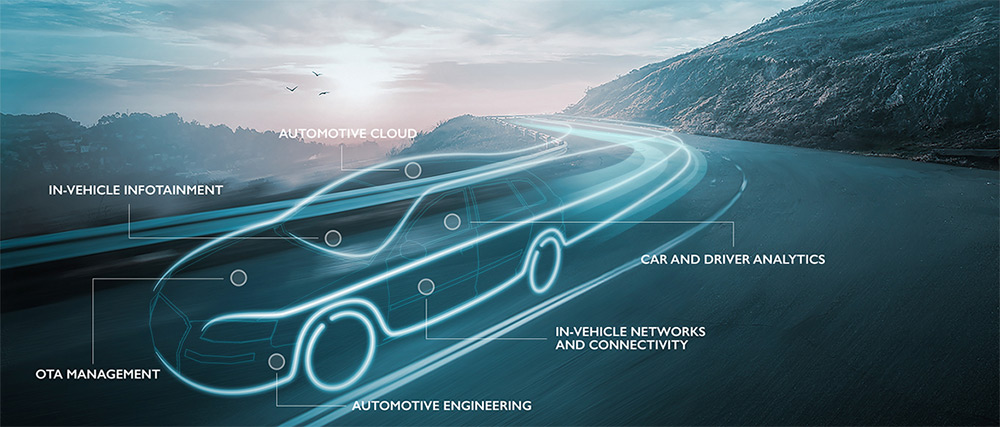 Just some of the Harman developments the new venture will exploit. Source: Harman
"As a Tier 1 automotive supplier with deep customer relationships, strong brands, leading technology and a recognised portfolio of best-in-class products, Harman immediately establishes a strong foundation for Samsung to grow our automotive platform," said Oh-Hyun Kwon, CEO of Samsung.
Some of the planned growth industries for the new joint venture include automotive technologies like infotainment centres, digital security, wireless updates and telematic tracking. Samsung is also interested in using Harman's strong auditory business to further develop its own audio solutions in the mobile, display and VR markets.
Both companies will also forge new relationships with arenas and event locations in order to sell high-end audio and video solutions, such as large screens for sporting stadiums.
Moving forward Harman will act as a standalone subsidiary of Samsung and will continue to be lead by current management. It will also retain Harman's existing workforce, as it wants to utilise its many thousands of software designers to better Samsung's own products moving forward.
If shareholders approve the acquisition, it will likely be completed sometime in mid-2017.
Discuss on our Facebook page, HERE.
KitGuru Says: Making sure it remains a diverse company probably isn't a bad plan for Samsung right now, considering how much money it lost as part of the Note 7 smartphone bungling.