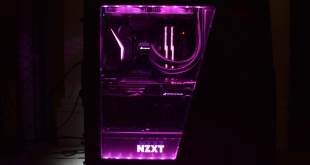 CCL has put together a £1600 system with an i5 and GTX 1070, plus tonnes of RGB lighting. Yum.
Read More »
Gamers from across Europe have battled the adverse weather conditions and descended upon the International Centre in Telford for the last i-Series LAN of the year, i47.  This is a smaller event than the summer i-Series (i46 this year).  KitGuru's reporters were on hand to take a look around. We …
Read More »
Can a person - even a highly gifted hardware enthusiast - really build a PC in 3 minutes?
Read More »