Back in July 2016, Twitch banned James "PhantomL0rd" Varga from streaming to his 1.4 million fans for connections and promotion of gambling site, CSGOShuffle. Approaching two years later, Varga is suing Twitch for the move, based on not receiving written notification of his violations as well as a period to correct them before terminating his contract.
The situation arose when Esports journalist Richard Lewis disclosed that he had come across email exchanged between Varga and CSGOShuffle coder Duhau Joris "heavily suggesting, almost to a degree of certainty" that Varga was the owner of the gambling website. Due to his promotion of the site during streams alongside his use of what would then be "house money," he was suspended for breaking FTC and Valve rules which in turn would mean that he violated Twitch policy.
Varga has taken quite some time to step up about the ordeal, but has now bit back at Twitch with a lawsuit (via Unikrn) stating that the process of his suspension violated his contract with the company due to improper suspension and termination with a lack of clarity.
According to Varga, Twitch was contractually obligated to provide him with written notice of his violations, alongside a 30-day period to correct them before termination, however neither of these terms were met. He also claims that the actions taken against him came from unsubstantiated, false accusations leveled at Varga by a third party, whose accusations were the culmination of an effort to publicly disparage Varga and take advantage of his popularity."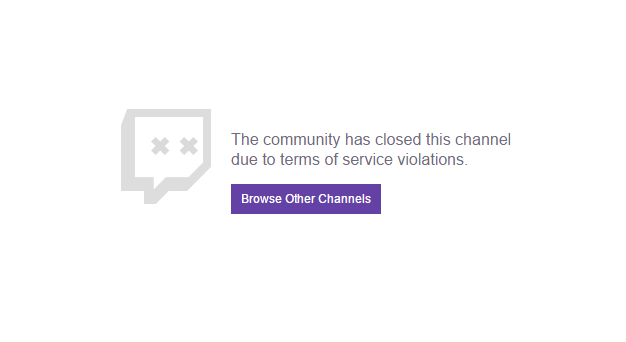 Image Credit: Twitch, Featured Image Credit: Phantoml0rd
Apparently, Varga didn't receive official word from Twitch until approximately five months later, in January 2017, when a representative told him that it was due to fraudulent subscribers on his channel. This was then supposedly contradicted when another representative told him that the problem was surrounding the non-gaming content on his channel.
The legal team have dubbed the move as a "scapegoat" for Twitch to "decry alleged gambling conduct and divert attention from the fact that Twitch continued to knowingly allow such conduct to continue on other Twitch channels."
Although Varga has been seen moving to YouTube to stream, his legal team claim that he has suffered significant financial damage as well as harm to his reputation. Varga is pursuing this case seeking general, special, and exemplary damages, interest and legal fees.
KitGuru Says: So far, Twitch's zero-tolerance policy has been a double-edged sword. On one hand, it is narrowing the toxic content creators and viewers down handfuls at a time, but on the other it doesn't do much to protect the honest bunch that might get caught in the crossfire. That isn't me saying that Varga is innocent or guilty, however, as the case on both sides has yet to be investigated.