Corsair is well known for its PC gaming peripherals but what about console gaming? Today, Corsair is launching the HS75 XB Wireless gaming headset, the company's first licensed headset for Xbox.
The HS75 XB Wireless is compatible with Xbox One, Xbox Series X and Xbox Series S consoles wirelessly without an adapter and also works on Windows PCs with the use of an Xbox Wireless Adapter for Windows – the same one you would use for a non-Bluetooth Xbox controller.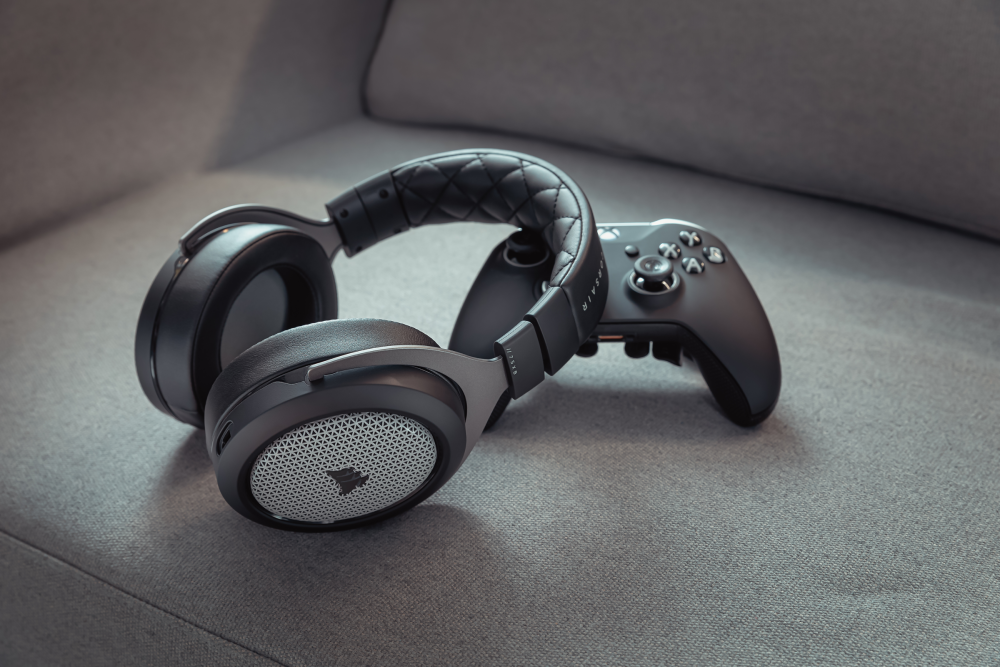 As you can see from the image above, the cans on the HS75 XB are big, housing 50mm neodymium drivers and for the first time in a Corsair headset, Dolby Atmos spatial audio. For multiplayer, you have a noise-cancelling uni-directional microphone to stay connected over comms. The headset comes with chat mix controls too, so you can balance game audio with your party audio during multiplayer sessions.
Design-wise, the HS75 XB Wireless comes with the comforts you would expect from a HS-series headset from Corsair. That includes thick, plush cushions for around your ears, adjustable ear cups and a sturdy frame reinforced with aluminium. In terms of battery life, Corsair claims up to 20 hours of wireless freedom before needing to recharge, combined with 30 feet of wireless range.
The Corsair HS75 XB Wireless is available starting today for £149.99 here in the UK.
KitGuru Says: We have a review for this headset coming up soon, so keep an eye out for that. For now though, what do you all think of the HS75 XB wireless so far?