Peter Chou helped shift HTC's direction from smartphones towards the virtual reality space with great success, with the VIVE being one of the most popular headsets to date. He hasn't been at HTC for some time now, but he certainly isn't out of the VR industry. Today, Chou revealed his current project- XRSpace, aiming to bring more social interaction to VR. 
The XRSpace Manova is the first headset from this new start-up, which is claimed to be the smallest and lightest standalone VR headset on the market. It also defaults to hand tracking for controls, making it more accessible to those who aren't used to using controllers often designed for gaming.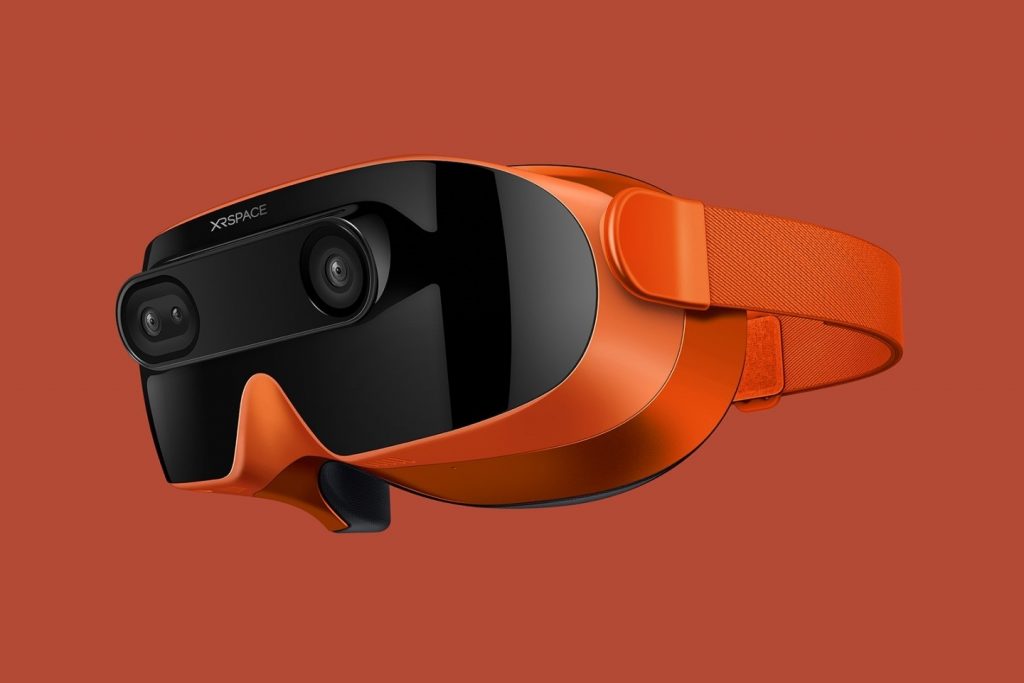 Don't worry, orange isn't the only colour option…
The Manova is powered by a Qualcomm Snapdragon 845 SoC, which is a step above the 835 you will find in the competing Oculus Quest. It also has 6GB of RAM and a 4,600mAh battery, two specs that also beat out what you will find in the competing Oculus device.
The display has a resolution of 2880×1440 with a 90Hz refresh rate, although we don't know if the panel is LCD, OLED or something else entirely. While hand tracking is the default, a controller is included for gaming purposes and there are cameras on the front to track you around the room so you don't start walking into walls.
Finally, the headset will also have a 5G connected option, keeping up with the current portable tech trends. The price is currently expected to be $599, all arriving in 'Q3 2020'.
KitGuru Says: Standalone, wireless VR headsets are making some quick advancements and with more competition coming to the market, we will likely see some improvements coming from Oculus, HTC and others soon as well. What do you all think of the XRSpace Manova so far?