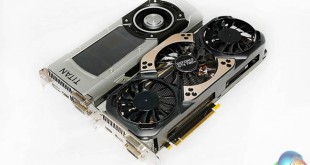 Even though the Nvidia Titan was never truly designed as a gamers card, the high end enthusiast audience have been buying them en masse since they released. A muted launch in February this year saw the new Nvidia GTX Titan Black hit retail shelves. Nvidia didn't sample the new card, with the reasoning that it was not a target for the gaming audience. Nvidia partners didn't really sample the cards either, as they were forced to adhere to the Nvidia reference cooler design.
Even though the Titan Black retails for around £800 – the wealthy enthusiast gamer has been snapping them up to play the latest Direct X 11 titles. Is the Titan Black really worth the £300 premium over some of the best GTX780 Ti's currently available today? Does the Titan Black's extra 3GB of GDDR5 memory really make a difference with current games at Ultra HD 4K resolutions?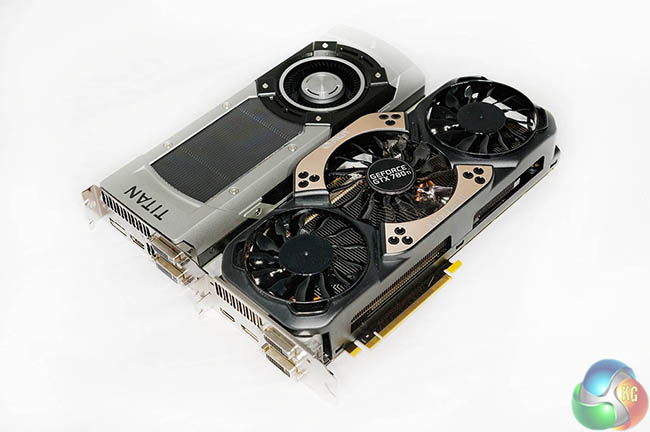 Since the Nvidia Titan Black launched, we have been inundated with emails and comments from our readers on Facebook asking if we can take a look at the new hardware. Nvidia might have expected these requests to come from CUDA developers aching to analyse the double precision performance – but alas, they were all gamers.
To get the most in the latest games from either a GTX780 Ti or GTX Titan Black then we recommend you pair up with at least a 30 inch 1600p screen. This is why we have tested today at both 2560×1600 and 3840×2160 resolutions.
We have been testing at Ultra HD 4k for the last 6 months because we know the future of enthusiast level gaming will be based around a single Ultra HD 4K screen. This is exactly why you should be considering at a GTX Titan Black.
We know some our audience are still using triple screen configurations, but research in the last year has shown that most people will never consider more than one screen, due to the physical desk space required to house them all. Unless you pick up specialised monitors then the bezel on each screen can also prove distracting when gaming across a spanned image.
It is worth reiterating that the cost of an Ultra HD 4K screen will continue to drop this year and we think in 2015 that they will finally become affordable for a much wider audience. A case in point is the ASUS PQ321QE panel we use for Ultra HD 4k testing – last year this cost £2,999.99 and it has already dropped by March 2014 to £2,399.99. Thats a sizable 25 percent drop within four months.
Today we include additional tests, because hundreds of readers have asked us to include results at 1080p. It is worth pointing out that I sincerely don't recommend you spend £800 on a graphics card to play games at 1920×1080 resolution, but the level of feedback has made us aware that a lot of our readers are feeling neglected.