Micron Technology, the world's third largest maker of computer memory, plans to close its process technology gap with market leader Samsung Electronics with its next-generation fabrication technology in the coming years. The firm hopes that its new manufacturing process will help it to lower costs and increase performance of its chips. However, some details it reveals indicate that the company may have rather aggressive plans when it comes to new manufacturing processors for its DRAM.
Samsung: Absolute triumph with 20nm
Samsung Electronics is not only the largest manufacturer of dynamic random access memory in the world, but is also the leader when it comes to DRAM manufacturing technology. The company produces memory ICs using thinner process technologies than its rivals and can thus offer lower prices and higher performance than its competitors, Micron Technology and SK Hynix.
Samsung began to mass-produce DRAM using its 20nm fabrication process in March, 2014, and is ramping up production using the new technology rapidly. According to DRAMeXchange, the world's largest DRAM market tracker, Samsung's 20nm yield is stable and is expected to account for nearly 60 per cent of the supplier's total output by the end of the year.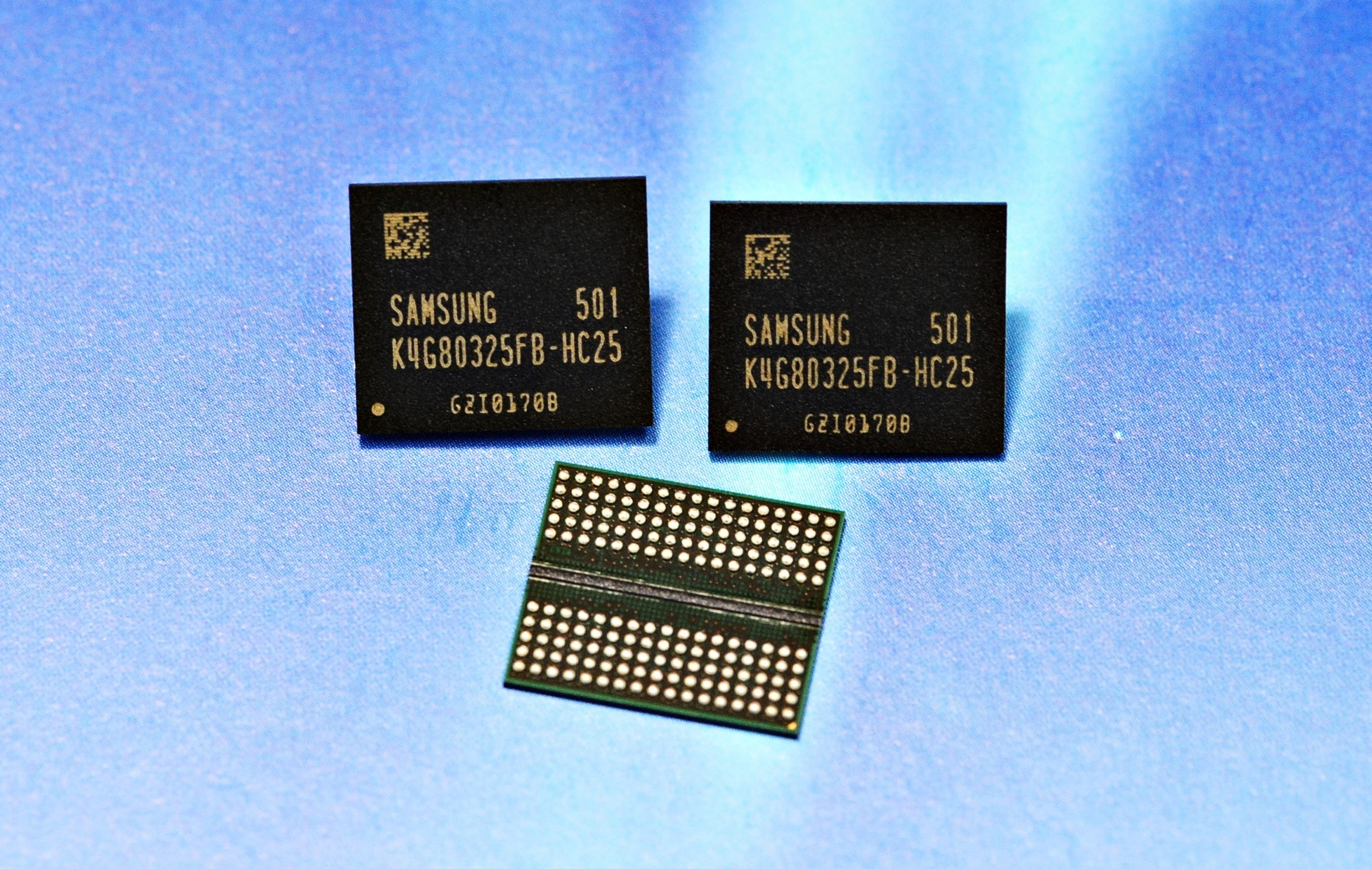 By contrast, Micron Technology began trial production of DRAM on the 20nm process in the Q4 2014 and only recently began to ship such memory chips for revenue to its customers. At present the majority of Micron's memory is made using 25nm and 30nm fabrication processes, which means rather high costs.
"We are currently shipping early production in 20nm DRAM and will continue to ramp throughout the remainder of this year," said Mark Adams, president of Micron, during the company's quarterly conference call with investors and financial analysts. "We are expecting bit crossover in the first half of calendar 2016."
Micron: We will lead with 16nm DRAM process
While Samsung has clearly won the 20nm race against other DRAM makers, Micron hopes that it will be able to close the gap with the market leader with its 10nm-class node, the 16nm fabrication process, the company revealed this week. The transition to 10nm-class process could be more important than it sounds.
"We absolutely expect to close the gap with Samsung as we move to 16nm, both in timing and in terms of overall deployed bit density in the market," said Mark Durcan, chief executive officer of Micron Technology.
Micron does not reveal too much information about its 16nm DRAM manufacturing technology, except one of its feature sizes (the size of the smallest half pitch, to be precise). However, Samsung is also not disclosing any details regarding its 10nm-class fabrication process. Various rumours around the industry indicate that Samsung's 1xnm technology is actually 18nm and does not provide substantial reduction of cost or increase of performance.
At present, it is nearly impossible to say whose manufacturing technology will be better.
10nm-class DRAM: 4F² cell structure opens new doors
Manufacturers of DRAM believe that higher bit density requires transition from 6F² to 4F² cell layout structure with transistors featuring vertical gates. Analysts from TechInsights think that replacing recess channel field effect transistor with high aspect ratio vertical transistor is challenging. In addition, TechInsights predicts that the switch to 4F² cell layout structure will occur along with transition to 10nm-class manufacturing processes.
It is not cast in stone that Micron and Samsung will switch to 4F² with their 1x-class technologies (16nm and 18nm), but this is a possibility. Since no companies have tried mass production of DRAM with 4F2 cell structures, early lead here could be very important. The obvious benefit with 4F² layout is higher bit density per square millimeter, which means that the first to switch to the new structure will be able to make higher-capacity chips at a lower cost, or greatly reduce production costs of certain mainstream memory ICs [integrated circuits].
Without revealing cell layout of its 16nm DRAM process, chief executive of Micron claims that this technology will be more progressive than Samsung's first-gen 10nm-class DRAM fabrication tech.
"If you look at some of the early Samsung samples [of 10nm-class DRAM chips] that are floating around, you will notice that the architecture changes that they have incorporated do not drive nearly the size of die reduction or the bit density increase that you would see going [down] from even [30nm to 25nm]," said Mr. Durcan. "We absolutely expect to close the gap with Samsung as we move to 16nm."
Micron + Elpida: First joint process
Micron's 16nm DRAM manufacturing process is the first technology jointly developed by engineers in the U.S. and Japan, whom Micron got from Elpida Memory as a result of the acquisition. Micron is spending more on its 16nm technology development than it spent on previous-gen nodes. Perhaps, the new technology will bring more changes than usually.
"The 1xnm node will be the first [process tech] that comes out as a result of both those teams working together," said the CEO of Micron.
Earlier this year Micron said that it had begun trial production of DRAM chips using its 10nm-class fabrication process in Hiroshima, Japan.
"1x nanometer DRAM development is also proceeding well and we recently started [to make] the early silicon in Hiroshima," said Marc Durcan.
Unfortunately, it is unknown when Micron plans to start high-volume production of memory using its 16nm fabrication process.
Samsung to remain volume leader
Even though Micron Technology may close the gap with its large rival in terms of manufacturing process, Samsung will remain the largest producer of memory in the world. The company sells 50 per cent more DRAM than Micron and has considerably higher manufacturing capacities.
Micron unlikely has plans to become the world's No. 1 computer memory supplier, but advanced process technologies and innovative types of memory should help the company to improve its profitability going forward.
Discuss on our Facebook page, HERE.
KitGuru Says: Apparently, Micron is rather aggressive with its 10nm-class DRAM technologies. If the company starts at 16nm, then the next node will likely be something like 12nm (any feature sizes here are speculative at this point), meaning that after that it will have to move to sub-10nm. That's a very aggressive plan, if this is the case.