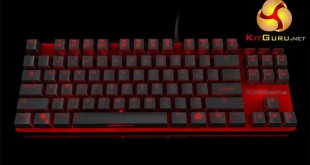 PC gamers come in all shapes and sizes and so do the spaces they game on. If you have a small room with limited desk space are you stuck with an oversized keyboard? This is the group of gamers that Ozone is hoping to appeal to with its new STRIKE Battle keyboard – a barebones design with an eye-catching metallic red paint job.
Its unique look is backed up by customisable backlighting and mechanical switches, ticking most of the boxes that gamers hold most dear. How does it perform though?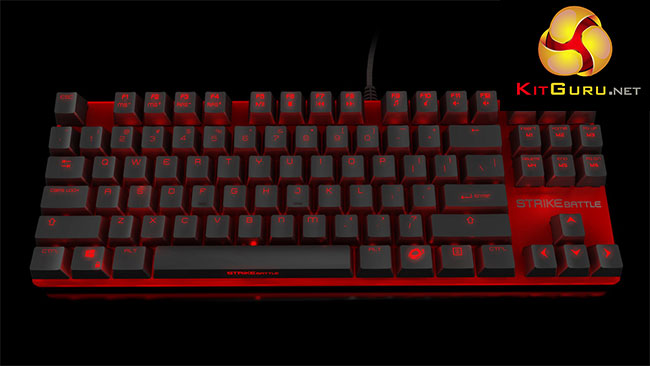 Size: H: 34.59 mm x L: 351.00 mm x W: 123 mm.

Cable: 1.5m Braided.

Top Case: Aluminium.

Voltage: 4.75V±10%.
Memory: 64KB on board memory.

Nkey Rollover: All keys with Nkey Rollover (anti-ghost).

Gaming Mode: Deactivation of Win Key / "WASD" & "Arrow Keys" function swappable/ Macro Function through Software.

Weight: 685 G.
Keycaps: ABS 94HB.

Feet: ABS+TPR.

Power Consumption: ≤ 250 mA.

Connector: USB.

Lighting: 6 backlit options: OFF / breathing / 10% / 30% / 70% / 100%.

Instantly adjust Polling Rate: 125 Hz – 250 Hz – 500 Hz -1000 Hz.

Adjust Keys effective time in 7 speed transmissions: 1ms – 2ms – 4ms – 8ms – 12ms – 14ms – 16ms.