Pre-orders are something that gamers, and PC gamers specifically, have a funny old relationship with. They've allowed companies like Mojang to turn Minecraft into a money printing machine, adventure having and educational tool for millions of children (and adults), they've made it possibly for stunningly beautiful games like The Banner Saga to be made at all and yet, they leave a horrible taste in our mouth in so many situations. Some of them because like South Park: The Stick of Truth, their delays seem to offer no consideration to those that paid in advance and in others, like Watch Dogs, because it seems like they're milking every impulse a gamer can have.
It's not much of a surprise that Ubisoft is behind it, with its long history of jabbing the gamers in the wallet and the eye at the same time – just for laughs – but as Kotaku and others have pointed out, it's Watch Dogs preorder options that are just ridiculous. Seriously, just take a look at how many different ways you can pre-order the game to get minor bonuses in a title that we legitimately don't know if it will be any good or not, yet.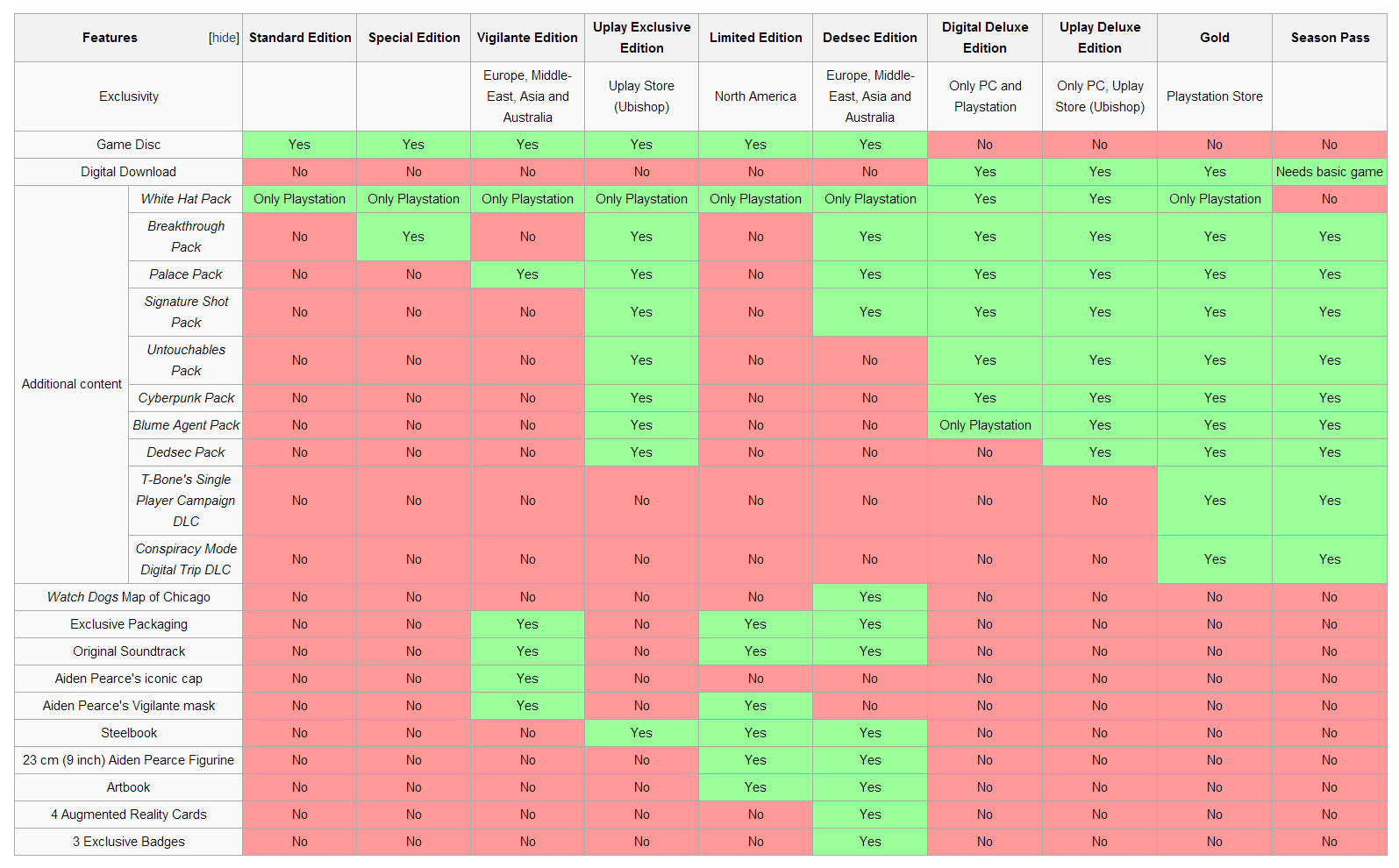 All those boxes up there? That's because there's five separate collector's editions for the game, a Gold version of the game, a season pass option and two versions that are exclusive to Ubisoft's Uplay platform. This is all so you can get things like a Map of Chicago, or the "Palace Pack," or a figurine of the lead character.
These are all nice little bonuses of course and I'd be lying if I said I didn't want a desktop figure of the Evolve Goliath Monster, but this is really a little ridiculous, specifically because, all of these hooks being dug into gamer flesh, are doing so based off of trailers and in the case of Watch Dogs, trailers that have gotten progressively worse since the game's original debut.
Discuss on our Facebook page, HERE.
KitGuru Says: Pre-ordering a game signifies to a developer that you're willing to put trust in it to deliver a quality product, but that's dangerous if done repeatedly as it puts the emphasis on making a game look good, rather than play well. Consider that, next time you're pre-ordering from a developer/publisher that's tempting you in with something other than gameplay.