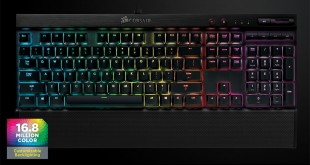 Corsair might have made peripherals before this, but what you and I are looking at today represents a whole new way of thinking for the iconic memory maker. Corsair Gaming has officially been born with the release of the new Vengeance K70 RGB keyboard, a Cherry MX be-switched peripheral with fancy backlighting, soft plastic keys and a brushed aluminium body. 
Clearly this a board that takes how it looks very seriously, but does its performance match? That is what we are here to find out.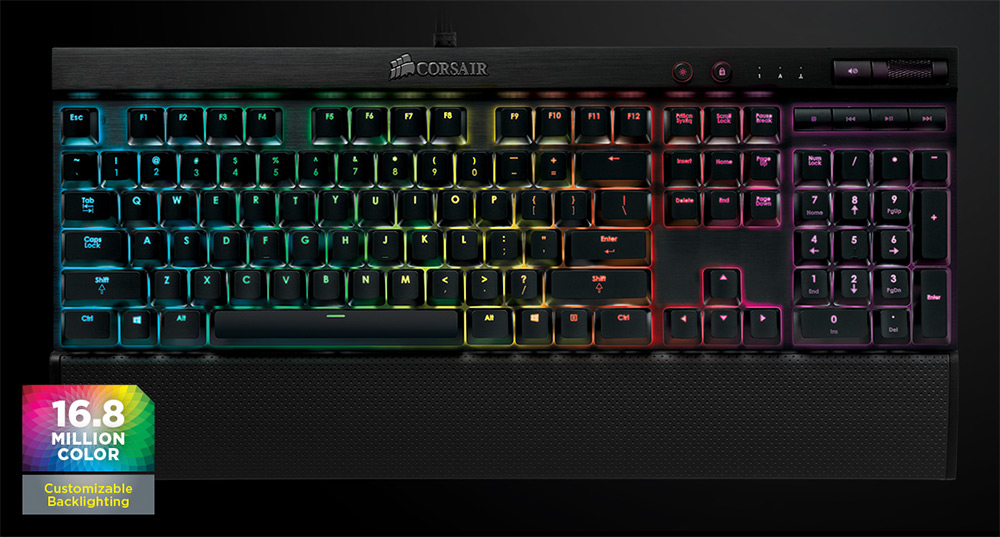 Features
Multi colour, per key backlighting for near unlimited customisation.
Cherry MX Red mechanical switches.
Brushed aluminium body.
Anti-ghosting for up to 104 simultaneous key presses.
Detachable soft wrist rest.
Onboard memory and macro remap software.
Dedicated multimedia controls.