The saying goes that if you love something enough, you have to be able to let it go. Unfortunately for internet entrepreneur Kim Dotcom, it seems like the time has come for him to let go of a lot of his pet projects, not because it's the right time, but because his ties with them are holding them back. He recently stated that he feels his link with Internet MANA caused it to miss out on earning even a single seat in the New Zealand general election and he's now announcing his departure from Baboom, the music service he debuted earlier this year with his own album.
"Good bye @Baboom. I was holding u back. The music industry hates me. You'll do better without me. Good luck my love," reads his sad tweet on the matter, as well as a link to the Stuff story on how he's sold his 45 per cent stake in the company – which was held in a family trust – to MEGA share holder, Michael Sorensen's VIG Limited. VIG now owns 90 per cent of the music streaming and social networking service.  The final 10 per cent remains the property of Dice Invest, which is owned by head of MEGA Europe, Xavier Buck.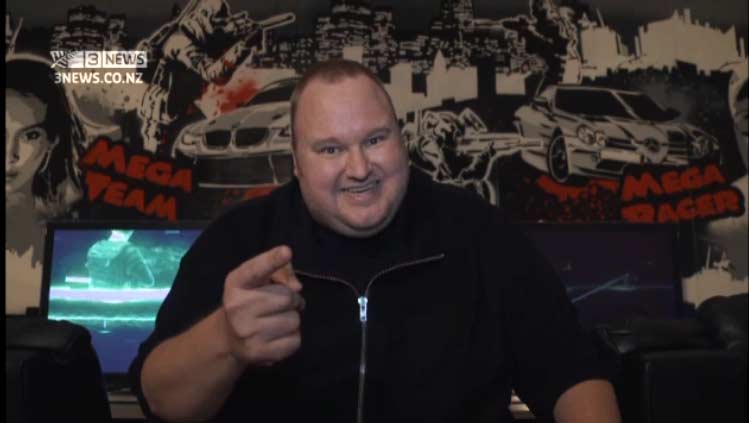 This does give Kim a chance to get back to laying waste to the Call of Duty ranked tables though. Source: 3News
Along with Kim Dotcom's own take on the affair, Baboom's CEO, Grant Edmundson severed ties with the German national even more, stating: "The transaction means Dotcom no longer has any equity or role in Baboom, nor any relationship with the company."
Clearly it's hoped that with Dotcom distancing himself from Baboom and his other ventures, the services and platforms will stand a better change of currying favour with traditional industry bodies. For a music streaming service like Baboom to succeed, it will need both artists and the music industry to accept it and be willing to work with it, but it seems like Kim Dotcom's involvement may have been preventing that.
KitGuru Says: That or Dotcom is piling extra blame on himself since the poor turnout for Internet MANA at the recent elections. What do you guys think? Did Dotcom need to bail out of Baboom too?