Don't you dare go using the name of some little halfling creatures from Middle Earth without paying first. A glamping company which wanted to build a Hobbit Hole holiday house for those looking for an authentic experience, has been forced to remove all mention of the diminutive little characters, after lawyers working for Warner Bros. and the Tolkien Estate forced them to on copyright grounds. This, despite the fact that J.R.R Tolkien himself, would likely have been ok with it.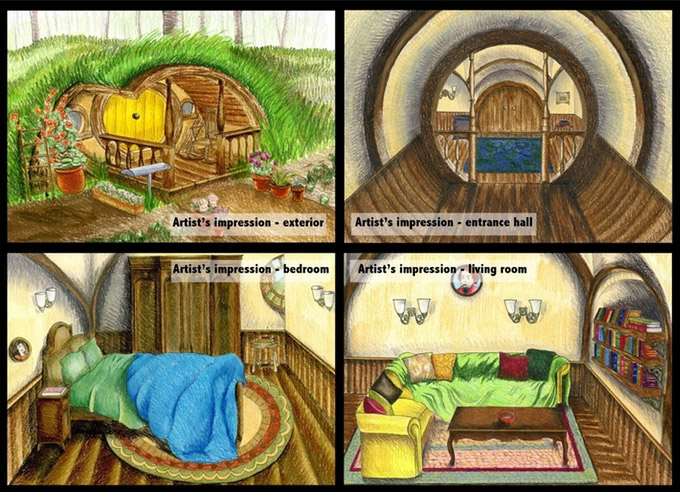 West Stow Pods is a company that offers glamorous camping, or glamping holidays, in pods that have full facilities, but only a light roof between occupants and the starry skies above. Since it's not too much of a stretch of the imagination to put a facility like this partially underground, the owners recently launched a Kickstarter to create a Hobbit Hole for visitors, much like the ones featured in the Lord of the Rings and Hobbit Books and films.
However, despite the campaign being rather popular early on, receiving almost £20,000 in donations at the time of writing, West Stow Pods has been forced to rename the project "Poddit Hole Holidays," as Warner Bros. and the Tolkien Estate had it removed from the crowd funding site under its previous guise.
"Due to copyright issues all references to Tolkien and The Hobbit have been removed. We continue to appreciate your overwhelming support for this project. Thank you," reads the update.
However even  the replacement wording is too much for the Tolkien Estate, which is currently managed by 90 year old Christopher Tolkien, son of the author, and Michael Tolkien, J.R.R's grandson. It has now demanded that anything that sounds familiar to the word Hobbit or Middle Earth should be removed too, including "Centre-Earth" and "Poddit Hole."
"The Tolkien Estate has asked us not to use 'Poddit Hole', which is absolutely ridiculous. We have got to call the project something, what would they like us to call it?" one of the project's founders said (via DM).
They also pointed out that they wanted to honour the world of Middle Earth and Hobbiton with the holiday home, claiming it will be a place for fans of the books to enjoy an experience that was otherwise confined to their imaginations.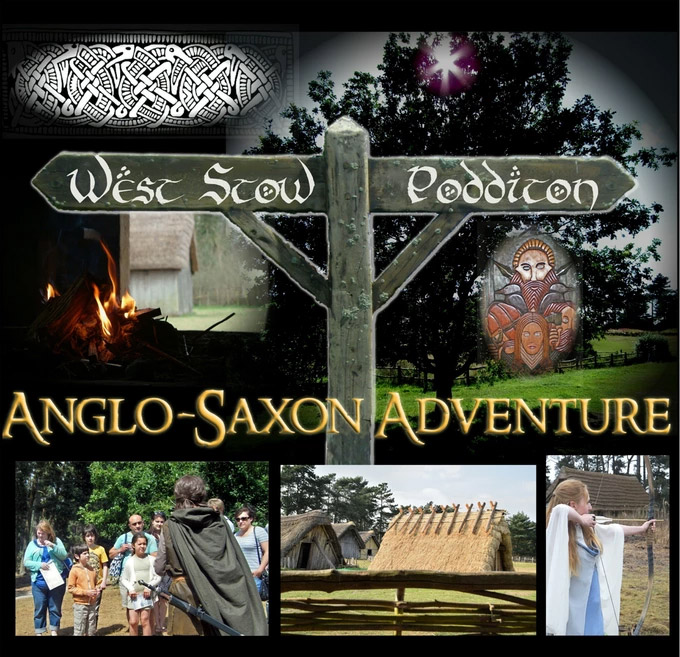 And all this, despite the fact that J.R.R. Tolkien himself was a big fan of expanding the universe he had created. He wanted others to take up the mantle of creating more avenues to enjoy Middle Earth and its characters, be it in story form or otherwise. He was also a big fan of the English countryside, so any further enjoyment of the two at the same time would no doubt have pleased him greatly:
"Oonce upon a time (my crest has long since fallen) I had a mind to make a body of more or less connected legend, ranging from the large and the cosmogonic, to the level of romantic fairy-story — the larger founded on the lesser in contact with the earth, the lesser drawing splendour from the vast backcloths — which I could dedicate simply to: to England; to my country. It should be "high", purged of the gross, and fit for the more adult mind of a land long now steeped in poetry. I would draw some of the great tales in fullness, and leave many only placed in the scheme, and sketched. The cycles should be linked to a majestic whole, and yet leave scope for other minds and hands, wielding paint and music and drama," he said (via Tolkien Forum).
Discuss on our Facebook page, HERE.
KitGuru Says: I hope this one makes it to its KickStarter goal, despite the problems. Staying in a hobbit hole would be awesome.