Despite of ongoing problems and lowering research and development budget, Advanced Micro Devices maintains optimism and claims that it will keep financing development of key products.
In the recent months, Advanced Micro Devices has been criticized heavily for re-introducing its previous-generation graphics processing units under new names. The release of one new GPU per year is clearly a result of multiple business decisions, massive layoffs from the company several years ago as well as limited research and development budget. Nonetheless, AMD seems to remain rather optimistic and claims that it has strong APU, CPU and GPU roadmaps. What is particularly interesting is that the company intends to continue improving its GCN [graphics core next] architecture, not introduce something brand new.
"Where we've been incredibly protective in maintained investment is in where we are banking the future of the company," said Mark Papermaster, chief technology officer of AMD, at the at Pacific Crest annual global technology leadership forum, reports Tech Trader Daily. "So it is on that next generation of CPUs starting with 'Zen'. It is on successive generations of our graphics core next. Huge volume in what we have in not only in discrete graphics and our APU, but the game console wins are all on graphics core next and we have a very strong roadmap for that graphics core next IP going forward."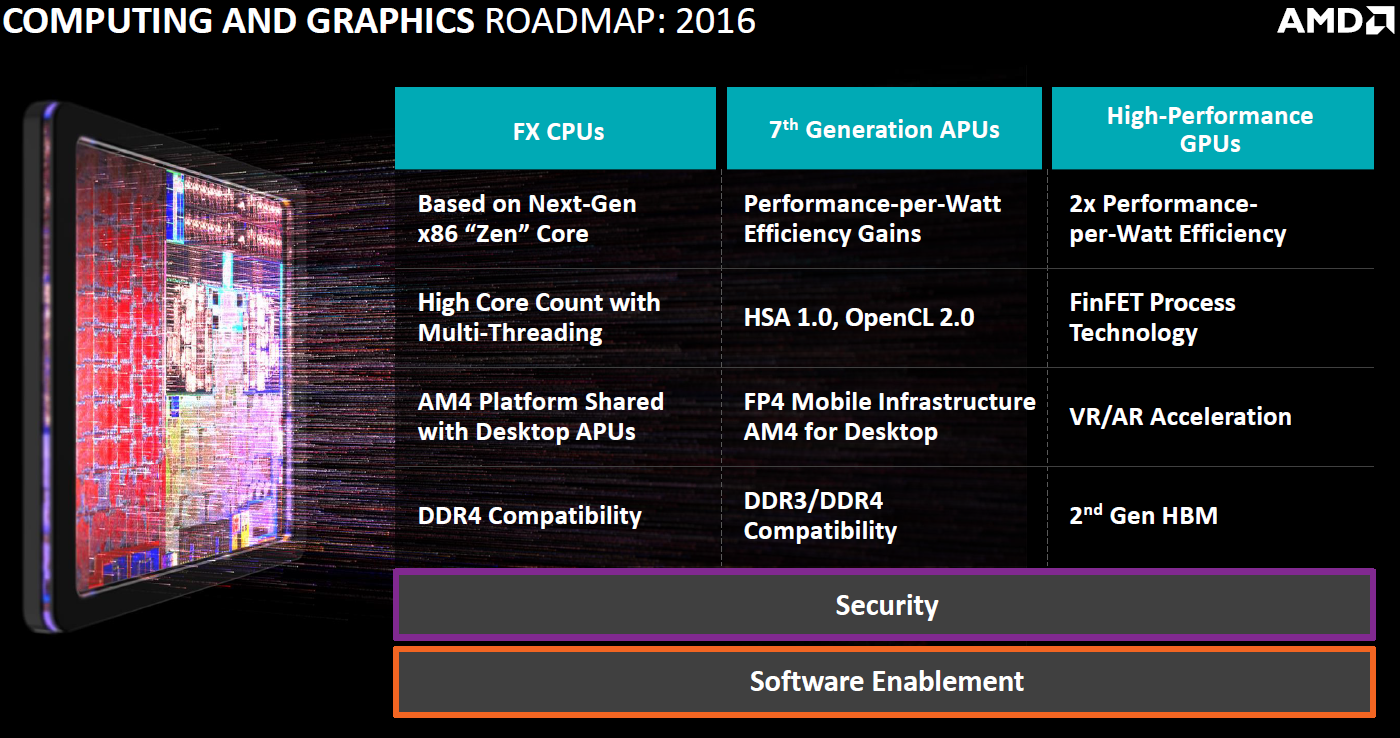 Based on previous comments of Mr. Papermaster made in late-2014 and mid-2015, next year the company intends to release graphics processors that will be based on an architecture that will be considerably different than today's GCN. In particular, the next iteration of GCN architecture is projected to be two times more energy efficient compared to current GCN and will support new features. Since AMD intends to use 14nm or 16nm FinFET process technologies to make its next-gen GPUs, increased performance and energy efficiency is not surprising.
What is noteworthy is that this year year AMD's GCN turns four years old. Previously AMD has never used one ISA [instruction set architecture] for over four years. AMD introduced three generations of its TeraScale architectures over four years (in 2006 – 2010), each time bringing major improvements. GCN has also evolved significantly since late 2011 and it looks like AMD wants to continue developing generations of GCN-based GPUs.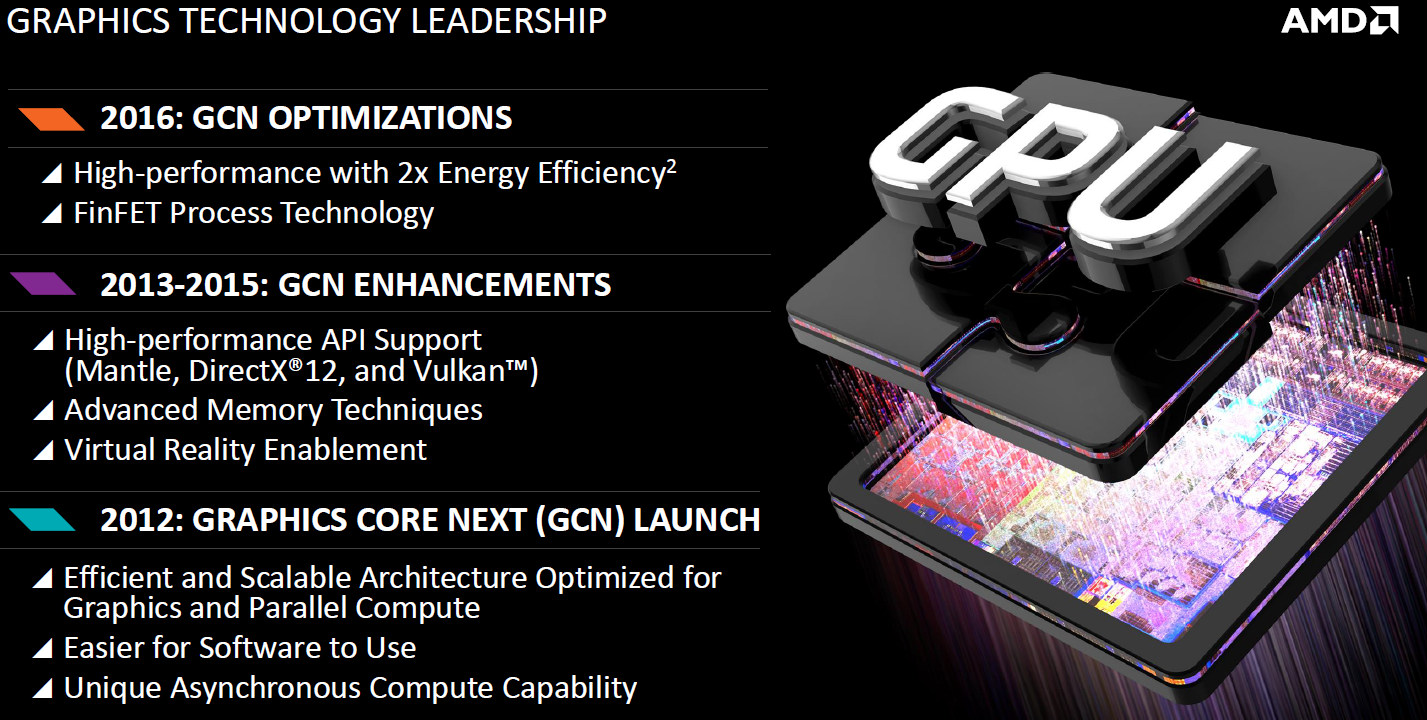 While AMD's latest "Fiji" graphics processor based on the third iteration of GCN looks competitive against its rivals, it should be noted that Nvidia has introduced two major architectures ("Kepler" and "Maxwell") since 2012 and plans to unveil "Pascal" next year.
While architectural innovation may be relatively slow and take time, it should be noted that AMD needs to actually introduce more than one new graphics processor a year, otherwise its lineup will largely consist of outdate GPUs, which will result in further loss of market share.
Discuss on our Facebook page, HERE.
KitGuru Says: It remains to be seen how competitive will AMD's fourth iteration of GCN be against "Pascal". Based on AMD's comments, GCN 1.3 should be rather powerful. But the technology has been on the market for a long time already and nowadays even microprocessor architectures remain on the market only for three to four years.