Space X has a lot of planned launches in 2016, more so than any previous year in-fact – that's why it's now mass producing the Falcon 9 rocket. However the second launch attempt since the new-year has been rather problematic, with the commercial space venture cancelling its last two launch attempts within the past week. The latest one was just two minutes before the countdown was set to begin.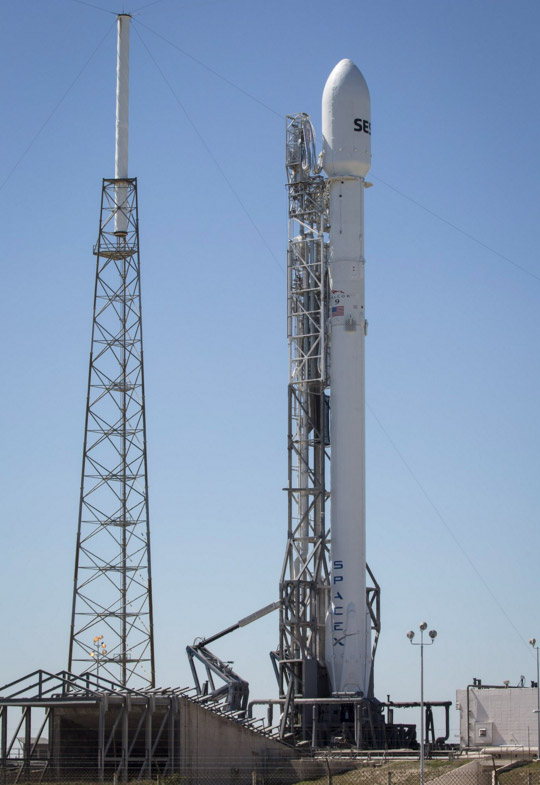 Source: SpaceX/Twitter
Although the initial launch planned for Wednesday this week was cancelled due to problematic weather – too much wind makes sending something as large as a Falcon 9 into space more than problematic – the reason for the canned launch yesterday hasn't been revealed as of yet.
There was some rushing around just before the launch, as the liquid oxygen required additional cooling to further compact it, so it may be that the team ran out of time before takeoff. For now, Space X has simply said it is reviewing data and has yet to announce a renewed attempt to launch its payload into orbit.
Countdown held for the day. Teams are reviewing the data and next available launch date.

— SpaceX (@SpaceX) February 26, 2016
This launch is designed to take the Boeing-made, Belgian communication satellite, known as the SES-9 into orbit. When it does eventually make its space faring debut, the satellite will orbit the earth at an altitude of some 26,000 miles (as per Forbes).
While the secondary stage of the Falcon 9 will carry that payload into its orbit, the first stage will once again attempt to land on Space X's drone barge. The last time it tried was the closest attempt yet. The booster rocket landed near-perfectly on the platform, but one of its legs failed to lock out and the rocket quickly collapsed and exploded.
Discuss on our Facebook page, HERE.
KitGuru Says: Better to be safe than sorry with expensive rocket launches, but it's always a bummer when one doesn't go up. Little makes me prouder to be human than seeing those big piles of fuel and metal hauling ass out of the atmosphere.