The Witcher 3's next-gen update will be rolling out later this week and just as promised, CD Projekt Red has now revealed the full patch notes. We already knew about some of the marquee features arriving with this update, including ray-traced graphics and new performance options for consoles. Now, we know much more, including the list of mods worked into the game. 
For the next-gen update, CD Projekt Red worked with mod makers to bake a selection of mods into the new PC, Xbox Series X/S and PS5 version of the game. These mods include The Witcher 3 HD Reworked project, perhaps the most popular graphics mod for The Witcher 3, created by HalkHogan. Additionally, HD Monsters Reworked by Denroth, Immersive Real-time Cutscenes by teiji25, Nitpicker's Patch by chuckcash and World Map Fixes by Terg500 are also included in the game by default with the new update.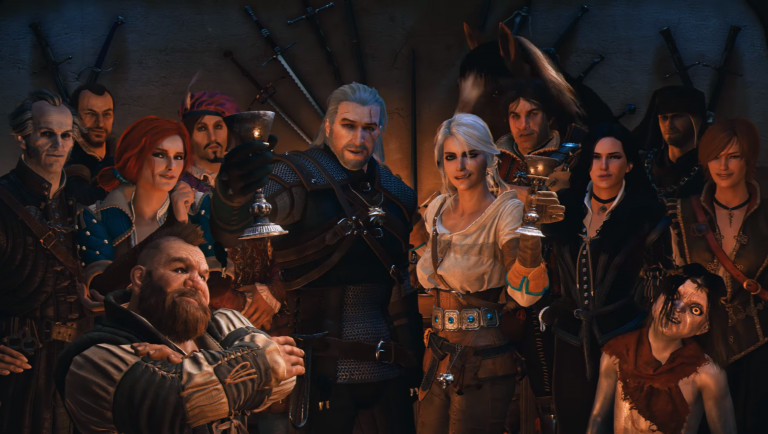 As far as brand new content goes, the list includes:
Added a new side quest, In The Eternal Fire's Shadow, in Velen. Rewards are inspired by Neftlix's The Witcher series.
Added an alternative appearance for Dandelion inspired by Netflix's The Witcher series. You can enable it in Options → Gameplay.
Added an alternative Nilfgaardian Armor set inspired by Netflix's The Witcher series. You can enable it in Options → Gameplay.
Added Chinese and Korean voice-over. Availability on consoles varies by region.
Various improvements and changes to Russian voice-over, including fixes for accelerated / slowed lines in the vast majority of scenes.
And here is a breakdown of the new PC-specific and console-specific features:
PC:
Added "ULTRA+" graphical settings on PC, which significantly increases the visual fidelity of the game. The graphical settings available on ULTRA+ affect:
• Number of background characters
• Shadow quality
• Grass density
• Texture quality
• Foliage visibility range
• Terrain quality
• Water quality
• Detail level
Added DLSS 3 support. Available only on compatible hardware.
Next-Gen Consoles:
Improved the overall quality of graphics on next-gen consoles. Including enhanced textures, improved fidelity, shadow quality, greater draw distances and crowd density.
Ray Tracing Mode — provides ray-traced global illumination and ambient occlusion with dynamic resolution scaling targeting 30 FPS for PlayStation 5 and Xbox Series X.
Performance Mode — ensures smoother gameplay targeting 60 FPS with dynamic resolution scaling for PlayStation 5 and Xbox Series X.
The Xbox Series S version has no ray-tracing features. Quality Mode provides increased resolution and better image fidelity targeting 30 FPS, whereas Performance Mode targets 60 FPS and prioritizes smoother gameplay over visual quality.
Implemented the use of adaptive triggers and haptic feedback on PS5 DualSense controllers.
Added Activity Cards for PS5.
Aside from all of this, CD Projekt Red has also worked on a number of Quality of Life changes, and the company has overhauled its cross-save functionality, so you can now automatically have your saves uploaded and transferred between platforms.
There are even more notes to take a look at in the full patch notes, but as CD Projekt Red says, the notes only include the highlights. There were likely many more fixes and tweaks that haven't been specifically listed here.
Discuss on our Facebook page, HERE.
KitGuru Says: Are you going to jump back into The Witcher 3 for the new update?