This week has been an exciting one with CES ongoing in Las Vegas, but Oculus nearly stole the show by launching its pre-orders earlier this week. Although buyers were asked to put down a little more than expected for their future HMD, detailed images of the headset and its accessories were a little hard to come by. Fortunately one Redditor snapped a bunch of close up shots at the Oculus CES booth.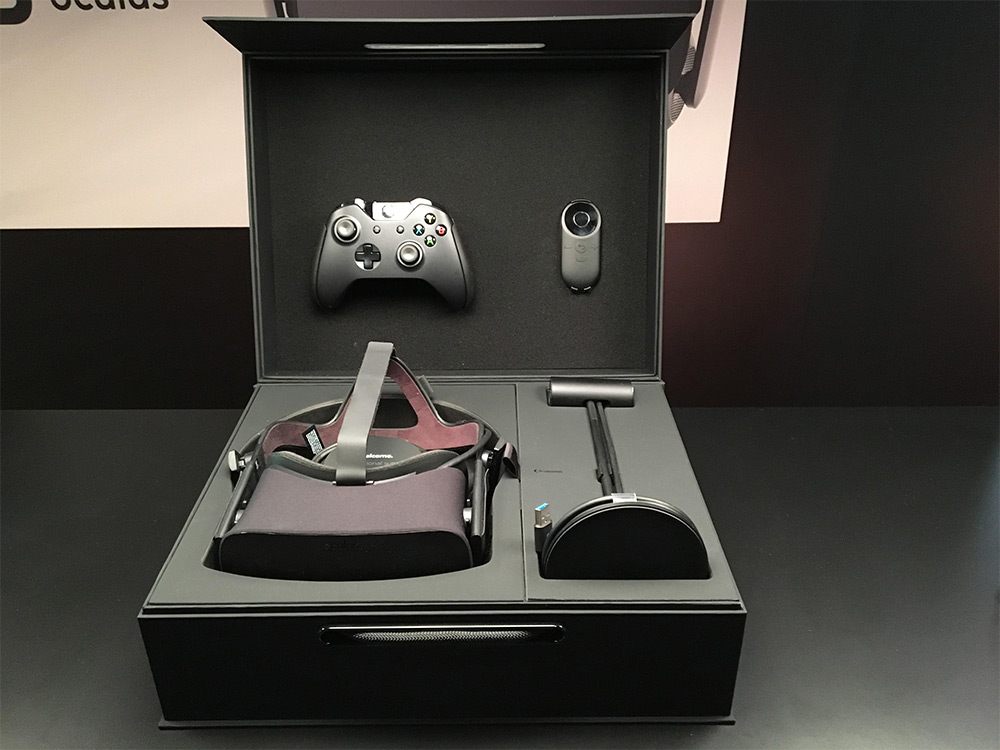 As neat a package as this looks, there is some debate if this is the final case and layout for the consumer edition Rift. Palmer Luckey has previously hinted that the case – which we know the Rift will ship in – will have space for the Touch controllers too and this doesn't look like it would.
It's worth bearing in mind too that the Touch controllers will come with a second positional tracker. There's no way another one of those fits in that case, unless it's somehow underneath the one that's already there.
From these images it's clear that the whole set up is more polished than ever before, though I wonder if some people might want alternative colour casings at some point in the future.
Thanks to Redditor Brron for these photos. You can see the full album here.
Discuss on our Facebook page, HERE.
KitGuru Says: How many of you pre-ordered one of these? I have mine coming in late March, so expect a bevy of KitGuru VR coverage when it arrives.