Most of us here at KitGuru are pretty big gamers, so it's no surprise that a few of us will be showing up at Multiplay's Insomnia 52 LAN party in a couple of weeks time. For those of you joining us, it's worth noting that if you need some new hardware for your system and want it ready for the start of the event, you can pre-order it from OCUK and it will be waiting for you when you arrive.
Don't jump the gun and head on over to pre-order anything just yet though, as the service only opens on the 11th August and runs through to the 20th, but if you do take part, Overclockers will bring the hardware with it to the show and make sure you have it in your hands before the action starts, be that late Thursday night for the early birds, or first thing Friday morning.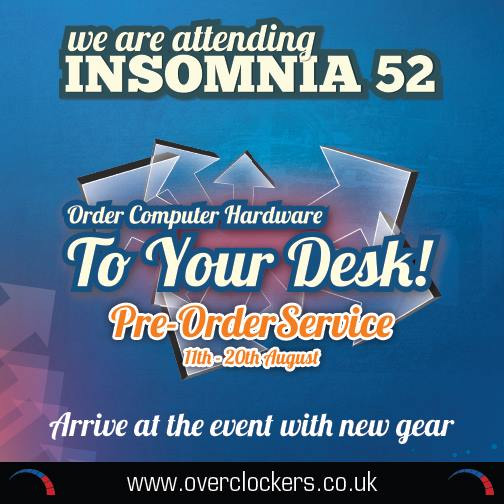 All you need to do is let OCUK know what your seat number is during the order process (remember, from the 11th) and it will make sure the hardware is ready for you when you arrive. Don't worry though, it won't just be left lying on your desk, but will be hand delivered. If you aren't there, a "we missed you slip" will let you know to pop along to the stand and pick it up.
While this is certainly something that would be useful for those needing a new part, with free delivery it might not be a bad idea for those planning on buying something big like a new case, though bear in mind fitting at your limited gaming space might get a little cramped.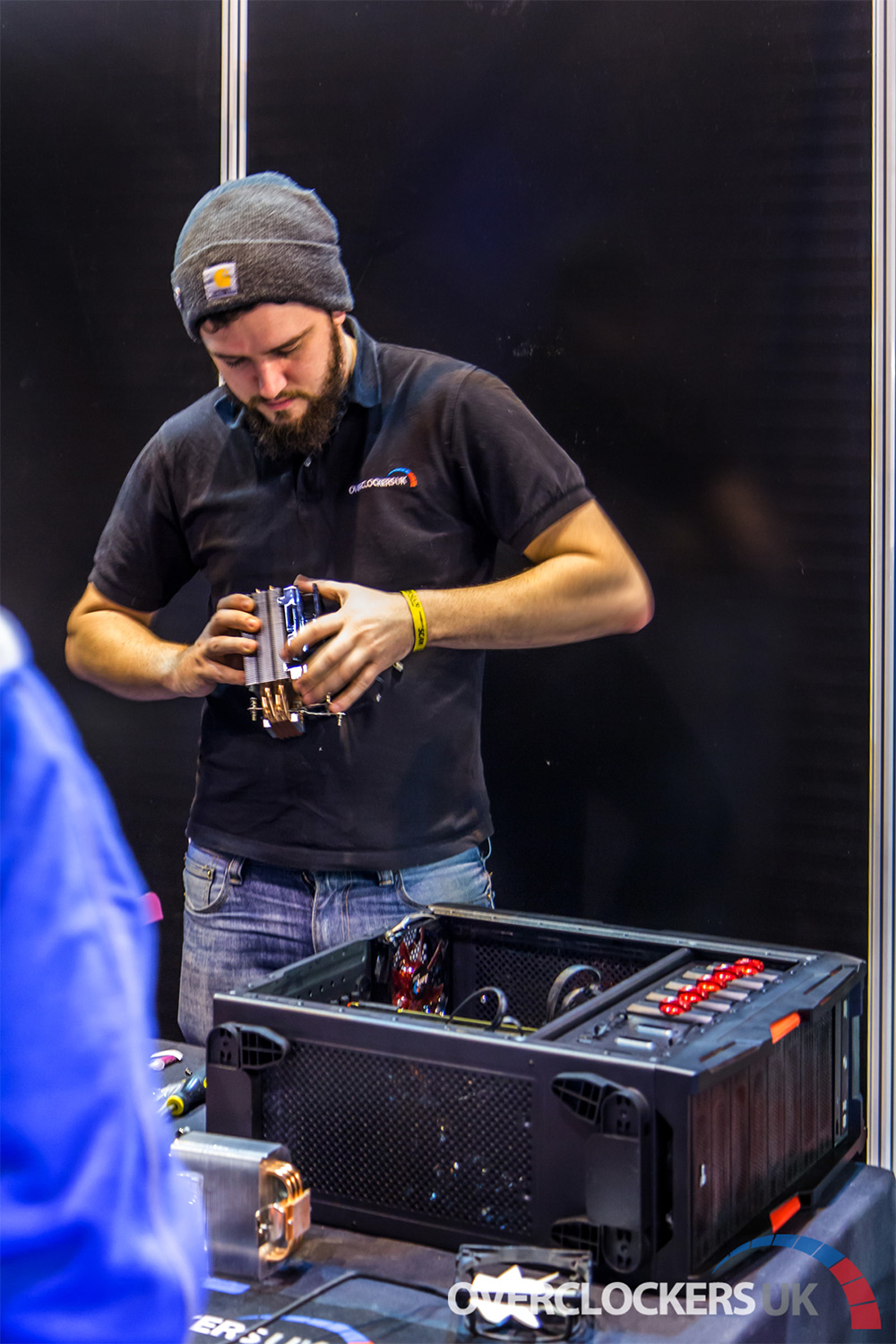 OCUK's Rich, seen here fitting a CPU cooler for a customer
Of course if you're not feeling confident, you can take that new hardware over to the OCUK stand (or have it keep it there for you) and staff there will fit it free of charge. There's no guarantee that the world record holding 8Pack will do it for you, but he'll probably shake your hand and make you feel like less of a man in the process.
KitGuru Says: Who's heading to i52? We'll be about most of the weekend doing out fair share of reporting and gaming so keep an eye out for us and feel free to say hi.