Generation of smartphone brings ever more advanced photographic systems to millions of people across the globe. Whilst most people will be happy with the functionality that comes built into the smart phone there will always be professional and semiprofessional users who want more from the phone they already have. That's where OlloClip's new series of 'Multi Clip Devices' comes into play. KitGuru caught up with OlloClip at IFA 2018 in Berlin – just as the new product was being launched.
"When you look at the top end smartphones from Samsung, Huawei and Apple, it's clear that these will be the choice for the majority of people who are serious about photography", explained OlloClip guru Maggie Zaboura. "Compact in size with no additional accessories required to function, the Multi-Device Clip can be easily switched from front to rear-facing camera in seconds".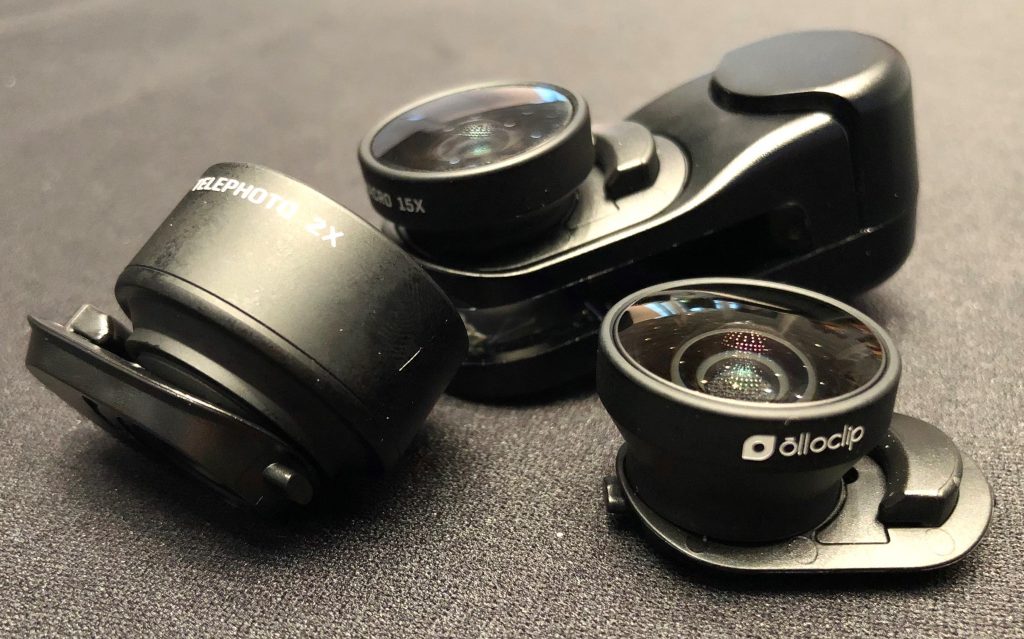 The clip itself can work on a multitude of phones – and each clip can be used with a selection of lenses, including:
Super-Wide: Four-element lens with more than 120-degree visibility.
Ultra-Wide: A 155-degree action camera field-of-view.
Telephoto: 2X optical zoom to get twice as close to the action.
Fisheye and Macro: Unique 180-degree wide-angle spherical effect and microscope like magnification.
Macro 7X +14X: Get detail oriented and see beyond the naked eye.
Macro 21X: Turn your phone into a microscope.
"The Multi-Device Clip is unlike any product on the market," said Todd Williams, global sales director at olloclip. "It remains our goal at olloclip to continually enhance consumer's mobile photography experience through the most compact, accurate and easy-to-use products. We designed the Multi-Device Clip to serve the greatest range of smartphones, including those with a screen protector or thin case, for ultimate versatility."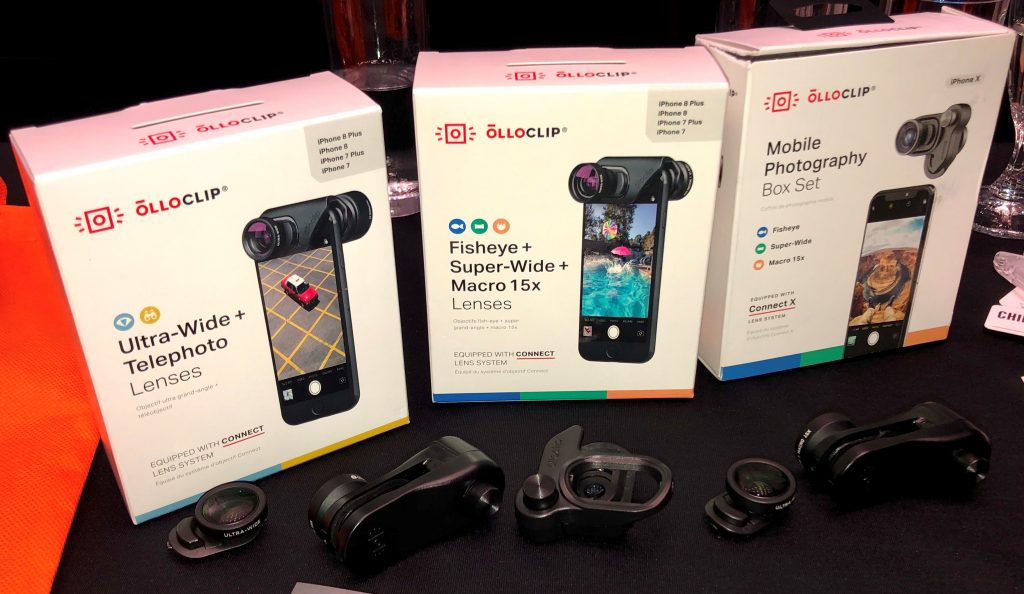 Prices for the lenses themselves seem to range between £30 and £50 – but you can buy a complete set or 3 lenses and the OlloClip Multi-Device Clip for about £100.
KitGuru says: The products on display at IFA 2018 were pre-release, but they already seem very appealing. Will be interesting to put them through their paces.