Science Fiction and Technology tend to go hand in hand and we know a lot of our readers are fans of the Star Trek Franchise. That said, we doubt many of you are as dedicated to Gene Roddenberry's brainchild as fangirl Line Rainville. We missed this story from a few weeks ago, and felt it was the perfect remedy for those Sunday blues today.
This lady decided to blow $30,000 of her hard earned cash by changing her house into a shrine for the science fiction series.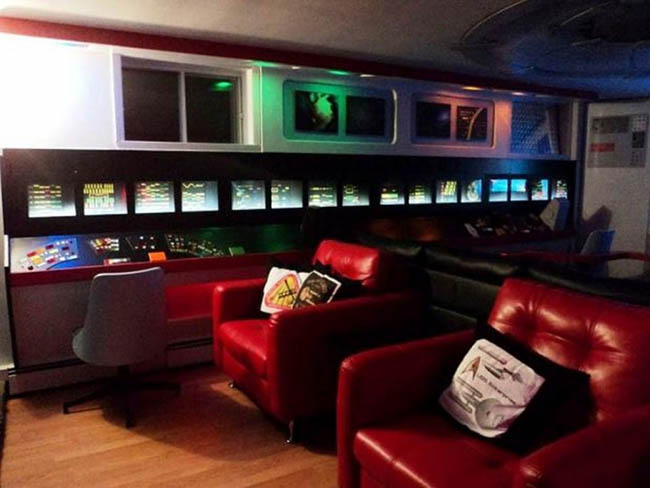 Her living room – changed into a homage of the Star Trek Enterprise bridge.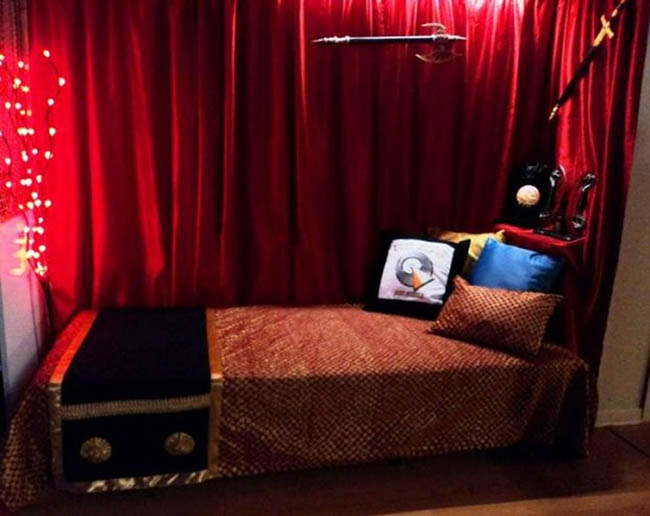 Her bedroom – always handy to have a weapon close at hand in case of intruders.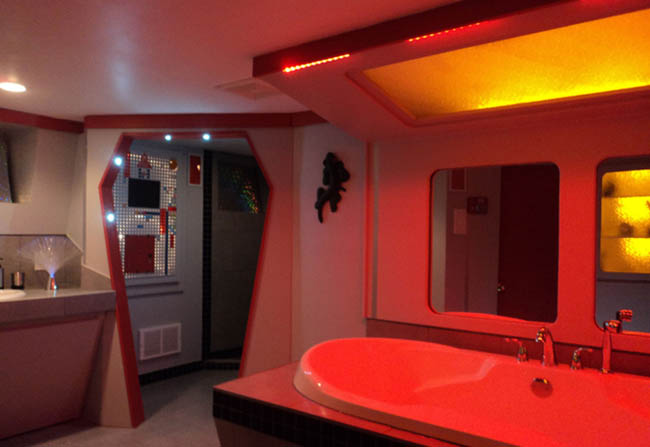 Nothing like getting clean in a space age style bathroom.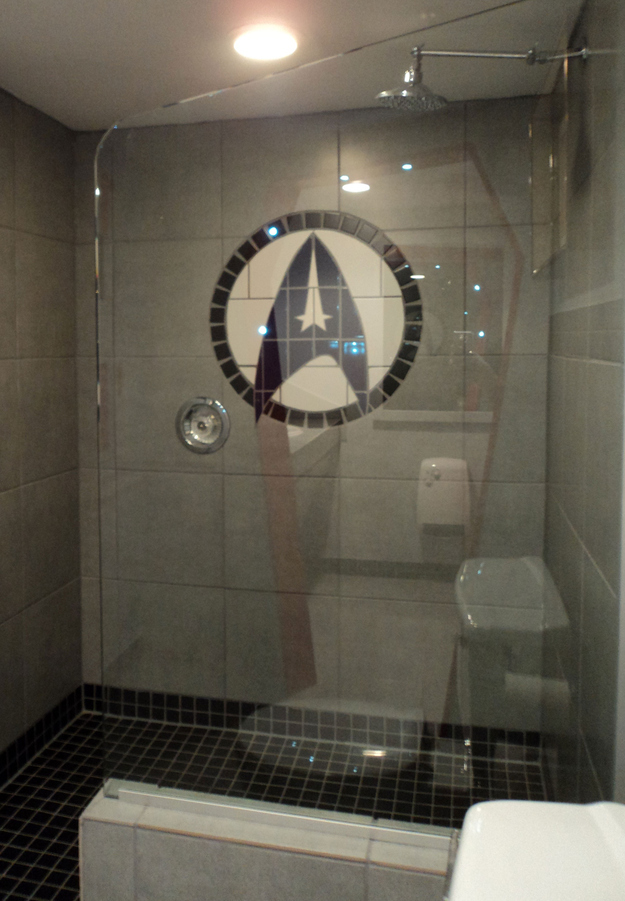 You know you are a fan of the sci-fi show when your shower comes complete with a copy of the StarFleet Academy Mosaic.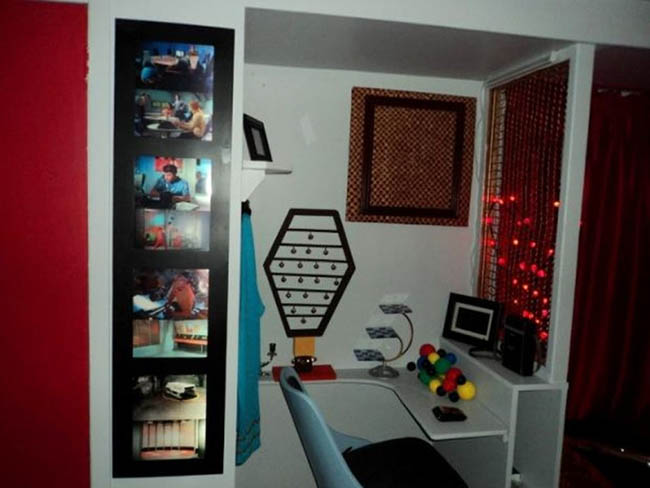 Even has a multi level chess set, that's dedication!
It is clear to see that Line Rainfield is a huge fan of the original Star Trek series with William Shatner. She has told the media that she wished she could be Spock, just to stay close to William Shatner. She started the house redesign as a themed home theater but it quickly spread throughout the house. You can read more on this, over here.
Kitguru says: Dedication or insanity? you decide!