Ahead of Destiny 2's PC release on October 24th, Blizzard has updated its Battle.net client with brand new social features. Currently the new functions are only available in beta, which is open for anyone to use.
One of the most significant introductions to the beta client is the new Social Tab, which acts as "your one-stop-shop for managing all your various social interactions," according to Blizzard, as well as Discord-like functionality with its Blizzard Groups supporting text channels, voice channels, profile avatars and social media link integration. Furthermore, the company is introducing the "appear offline" feature that many of us are accustomed to with other software such as Skype, Steam and Uplay.
"Appearing offline will show you as offline to everyone in your Blizzard friends list. Once you have joined a game, the experience of appearing offline might be slightly different depending on which game you are playing. In the case of World of Warcraft, your guildmates will see your character come online and enter WoW's in-game chat channels, and anyone who has you as a character-level friend will see you online on their friends list. Everyone outside of the same game as you will not see you online or playing any games."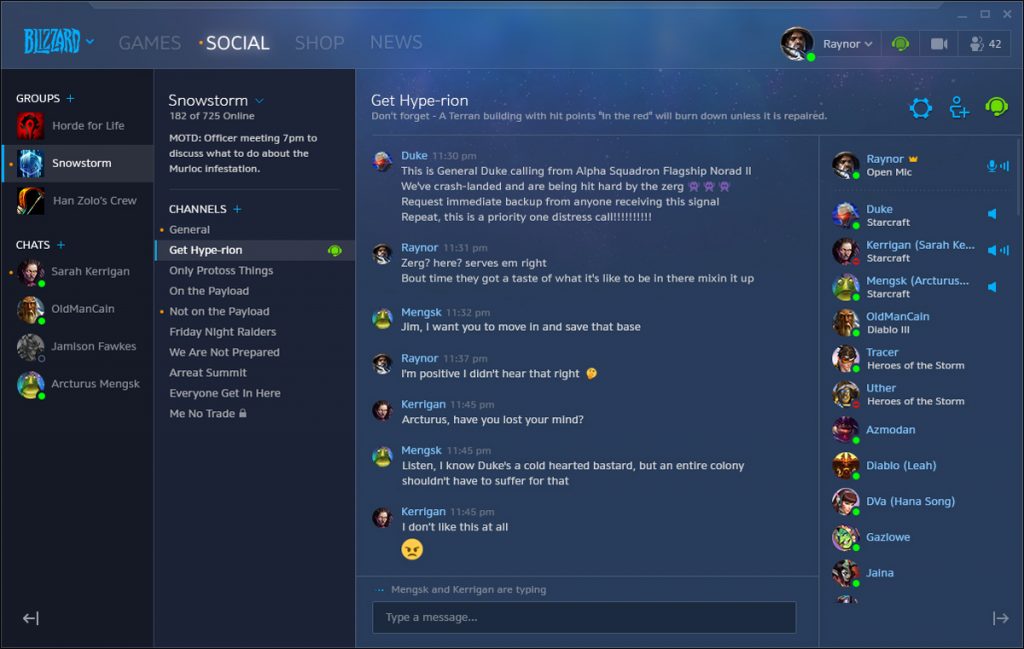 While you're offline, you can still send messages which will act as normal, while sending messages to someone who is actually offline will result in those messages being delivered the next time they connect to the client.
To access the new features while they are in beta, users are required to opt-in via the settings menu within their current client. By selecting the "beta" and "Switch to Beta" option, a new client will download, presenting the user with all of the features while they are in testing. Be warned that you can experience bugs, but if you're not pleased with your new client, you can follow the same process to switch back to the old client at any time.
KitGuru Says: I will probably try out the new features by the time that Destiny 2 rolls around. Are any of you trying out the new social modes of Battle.net?