Tyler 'Ninja' Blevins has broken many records on Amazon's streaming platform, Twitch, currently holding the record for most concurrent viewers at 667,000. The superstar streamer isn't stopping there, however, as Mr Blevins has become the first Twitch user to reach 10 million followers.
Ninja took to Twitter to share his accomplishment, counting the "seriously ridiculous" milestone as "the one I am most proud of." Currently, Ninja's follower count sits at 10,015,471 at the time of writing. The Fortnite streamer gained a lot of fame thanks to his impressive skills at the Battle Royale builder, as well as unprecedented publicity stunts involving Drake.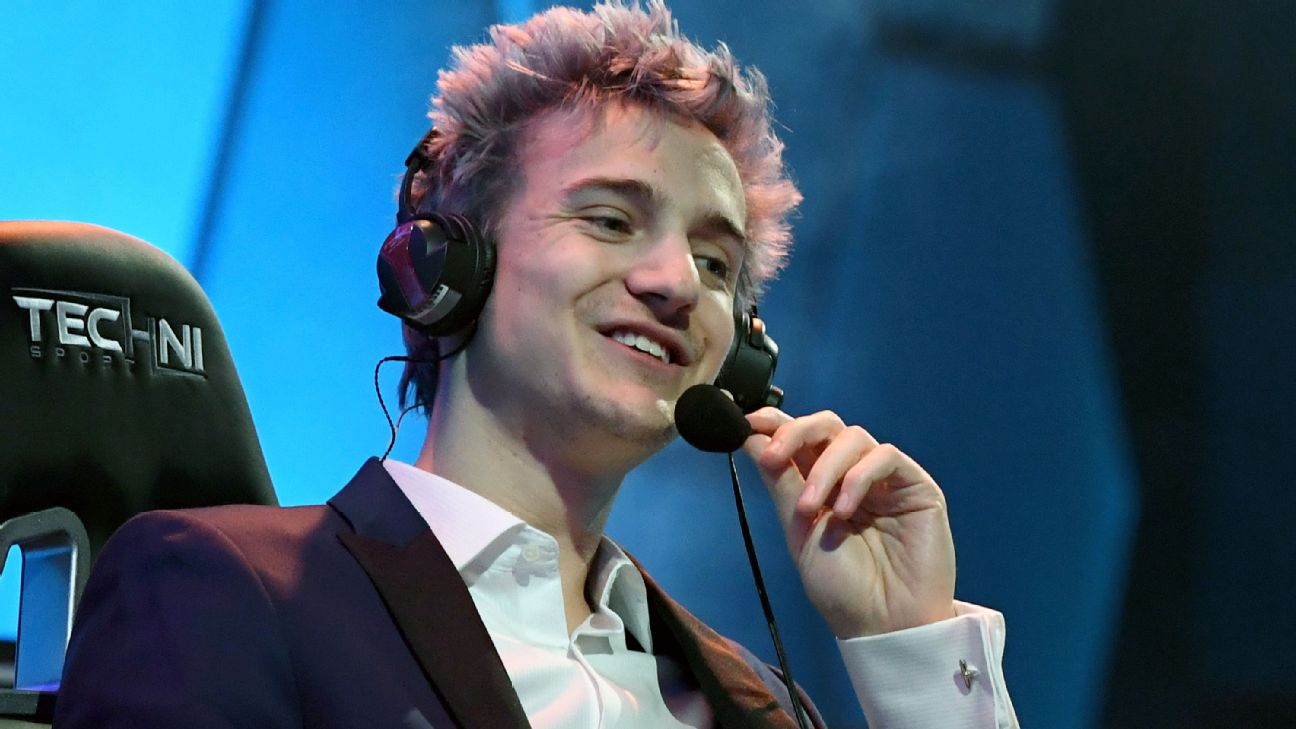 Image: ESPN
Despite helping to set Blevins' previous record of 388,000 concurrent viewers before he once again broke it, drama has since built between Ninja and the Hotline Bling singer. At the start of July, the streamer accused Drake of using him to "tap into another source of viewers" after the rapper saw that Ninja was "up-and-coming in the gaming scene." Although Ninja softened his tone by stating that Drake "might have just wanted to game" while declaring his admiration for the singer's "genius," it wasn't enough to stop Drake cutting all ties by hitting that unfollow button on Twitter as he famously does.
Still, it was yet another chunk of publicity that inevitably helped Ninja push past the impressive landmark of 10 million followers. This is an impressive lead on Twitch's second-most followed streamer, Shroud. Previously known as Meclipse, Shroud houses less than half of Blevins' total follower count at 3,915,337, which is no small number in itself.
Moving forward, Ninja will continue streaming Fortnite, Realm Royale and a selection of other games while at Lollapalooza this week.
KitGuru Says: Personally, I wonder how long it would take for Shroud or newcomers to catch up to Ninja, or for how long Blevins will be able to continue riding the trend of Fortnite. Still, it's unbelievable growth in such a short space of time. Do you watch Ninja?