While Ninja had made a name for himself as one of the largest Twitch streamers before his collaboration, it was his partnership with superstar Drake that helped him set a record number of concurrent viewers on the platform. Ninja isn't slowing down now, though, as he manages to smash his own record with a whopping 667,000 viewers at one time.
The new feat is a step up from the 635,000 that Tyler "Ninja" Blevins had previously set, helping the record for an individual stream climb 32,000 spots higher towards the overall 1.1 million all-time best on Twitch.
This is all thanks to an event held within the Las Vegas Esports Arena, in which Blevins pitted himself against numerous high-level Fortnite players. Competitors paid $75 for three chances to earn a cool $2,500 for eliminating Blevins' character and $2,500 for winning the match. Ninja himself managed to win one of the three matches himself, finishing second the other two times.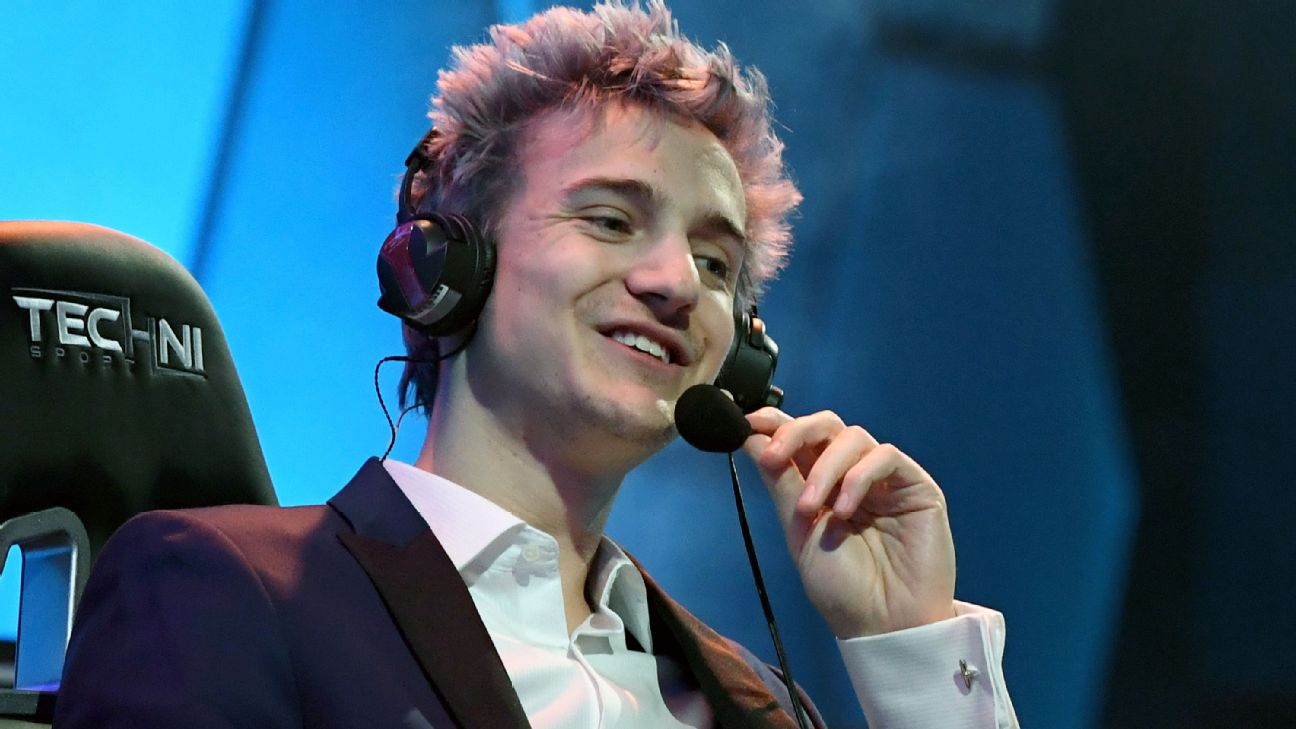 Image: Tyler "Ninja" Blevins at a Fornite event at the Esports Arena in Las Vegas. ESPN.
Despite his $500,000-a-month pay check, Blevins isn't letting the game go to his head. He humbly tells ESPN that he doesn't "feel famous" and that he still has to do his day-to-day chores like picking up his dog's waste. "I'm just a guy gaming. It feels good and I'm definitely starting to feel and think about things different, but it's just a professional thing," explains Blevins.
"I don't think a game has ever done this. You have popular eSports games like League of Legends and those are obviously super popular and competitive, but a game that's gone viral and infected the world, really, especially with a younger audience, it hasn't happened since Minecraft, in my opinion," adds Blevins.
Lastly, Blevins describes his ambitions and where he thinks Fortnite as a title is going in the competitive scene, stating that he wants to "grow as much as possible and spread a positive message. I wouldn't say there will be a pro league built around me, but I would love to be able to throw events like this — bigger, better, I'm talking a stadium."
Discuss on our Facebook page, or over on Twitter.
KitGuru Says: It's undeniable that Fortnite is a super-massive hit right now, helping both Twitch and the eSports scene grow with it. It's also nice to see something so ambitious spearheaded by a modest star that seems to be in it for the love of what he does as well as the money. Have you been watching Ninja's stream? What do you think of Fortnite's unrelenting popularity?