Many who missed out on the extremely limited run of the NES Classic will get another chance at the console, as Nintendo has said that it is set to return next year. This announcement comes just before the upcoming SNES Mini is set to release, which will also have its run extended through until 2018.
Shipping in July 2016, the NES Classic Mini came pre-loaded with 30 games including the original games that set respective series off, such as Super Mario Bros, The Legend of Zelda and Metroid. It sold incredibly well, actually outperforming the Wii U by December. Then, Nintendo promptly killed it off February 2017, stating that demand was just too much.
"We just didn't anticipate how incredible the response would be. Once we saw that response, we added shipments and extended the product for as long as we could to meet more of that consumer demand."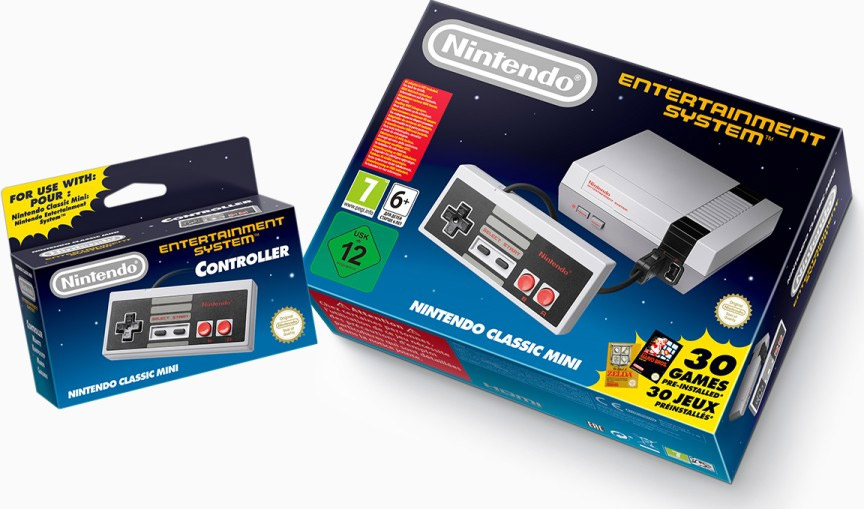 Many suspected that this move was to make way for the then-unannounced SNES Mini, which we've come to learn will ship with 21 games, including super-hit sequels The Legend of Zelda: A Link to the Past and Super Mari World as well as the previously unreleased Starfox 2.
Nitendo has consistently made people aware that the SNES Mini will not be following in the same footsteps as its predecessor, even going as far as to extend shipments of the miniature console until 2018.
If that wasn't enough, Nintendo are also resurrecting the NES Classic, stating that "Next summer, Nintendo will also bring back the Nintendo Entertainment System: NES Classic Edition system with new shipments. More information about the timing of the return of NES Classic Edition will be announced in the future."
KitGuru Says: This is all welcome news after Nintendo of America's president Reggie Fils-Aime announced worries about Switch stock this upcoming holiday period. Hopefully the miniature classics can help fill the void if there are any worries. Will you be picking up a NES or SNES Classic Mini?