Google's Home Mini isn't the only competition that the Apple HomePod will be facing this month, with Sonos debuting its Alexa and Google-powered Sonos One. Amazon's Alexa is also set to arrive to existing Sonos speaker owners that will work in sync with nearby Amazon Echos and Echo Dots.
The launch of the Sonos One seems to be a direct response to Apple using the company in the marketing of its HomePod earlier in the year, criticising previous Sonos devices for its lack of voice-controlled power directly from the device, forcing the use of an application.
The Sonos One follows in the footsteps of Google Home, Amazon Echo and Apple's HomePod with its voice-activated commands through the use of Amazon's Alexa AI built in at launch, with Google Assistant arriving next year.
At launch, the device boasts over 80 streaming services for music and audio playback and with the support of Amazon and Google at its side, users will be able to access a plethora of information and data surrounding weather, travel, news, entertainment, personal scheduling and control other smart devices around the house.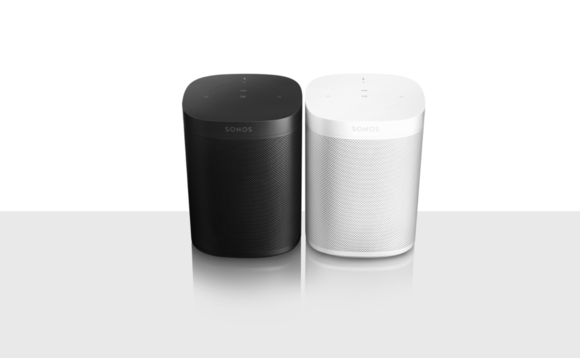 Being an audio specialist, Sonos touts that its Sonos One improves where many other AI-powered home devices fail – the sound quality of the speakers and microphones.
"We live in a golden age of streaming entertainment. But so much of this great content is being pushed through smart speakers that aren't designed with sound quality in mind," states Patrick Spence, CEO of Sonos. "With our open approach to collaboration, agnostic approach to voice services, the strength of our many innovative partners, and a sound platform designed for the whole home, we're helping people listen more and listen better."
Sonos' new speaker houses two Class-D digital amplifiers, one-mid woofer and one tweeter, alongside a six mic array with adaptive noise suppression built into the device to ensure that the speaker can work in noisier and crowded environments.
The Sonos One is available to preorder ahead of its 24th October in the UK, retailing for £199. This comes ahead of Apple's HomePod release which lands in December.
KitGuru Says: With the market for home speakers growing exponentially, and rather quickly, I'm surprised I've not given in and bought one yet. Do you own an AI-powered speaker? Do you plan to invest in one soon?