Although the development of automated cars is coming on apace, one of the biggest issues is what to do when they don't work. Of course the end goal is to make cars that can drive us around without intervention, but even when we go beyond motorway and traffic jam autonomy, there will likely always be some kind of situation that stumps the AI which means someone is going to have to take control.
Perhaps then, we'll simply whip out our phone and put in a few instructions, like this prototype Range Rover.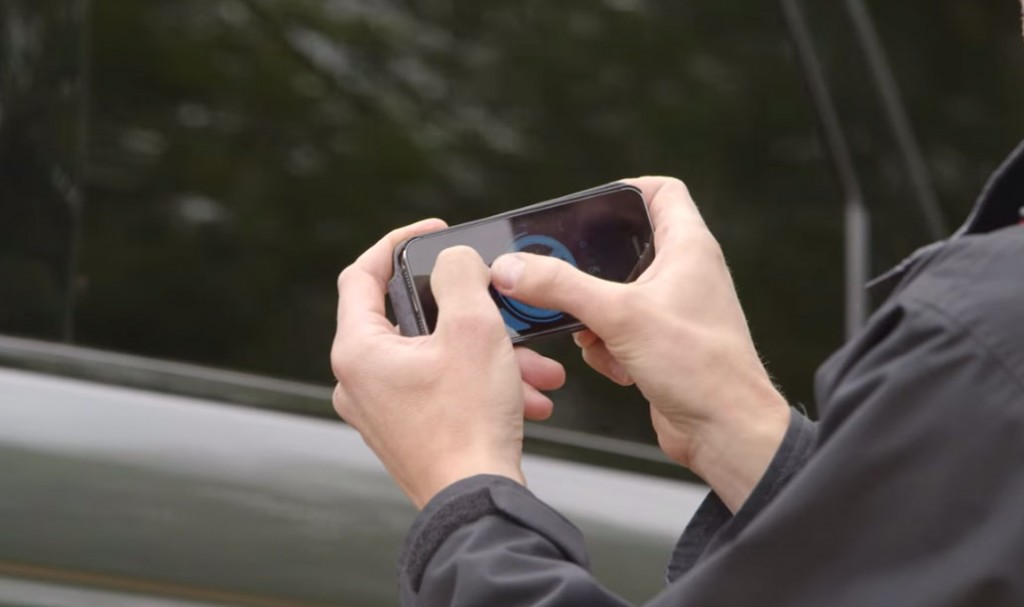 Developed by Range Rover UK, the prototype vehicle can be driven around from within, or remotely, using a simple smartphone application. Wasn't that the stuff of James Bond films just a few years ago?
It provides quite versatile controls too, from handling steering, acceleration and braking. It's not just designed as a piece of kit that may come in handy 10-20 years from now when cars are doing most of the driving for us, but could even be useful  for driving over rough terrain, or when making a difficult manoeuvre. Range Rover sees people struggling with a parking spot, who may choose to get out of the car and drive it in via the app, rather than constantly checking mirrors and hoping they haven't misjudged the distances.
[yframe url='http://www.youtube.com/watch?v=QjJ2wKCMq5w']
However it really could be the way that we give our AI commands one day. Situations like road works, accidents or other scenarios that don't occur often and regularly rely on a driver's experience and intuition to interpret the correct procedure, could stump an automated vehicle and leave it needing some form of guidance. While some see that future as one where it automatically connects to a cloud network for more advanced processing and decision making, or a remote  assistance personnel who can guide it through, perhaps we'll merely minimise whatever game we're playing to tell it where to go via a smartphone app.
Discuss on our Facebook page, HERE.
KitGuru Says: Do you think this sort of app based vehicle control will come in handy in the future? It does seem like it might not be a bad way to help out a stumbling AI.