China continues to be the owner of the world's most powerful supercomputer, easily surpassing the U.S. in what feels like a 21st century version of the Cold War space race. The newly ranked #1 Sunway TaihuLight was built and designed in China, using Chinese micro-processors and is capable of a whopping 93 petaflops on the LINPACK benchmark.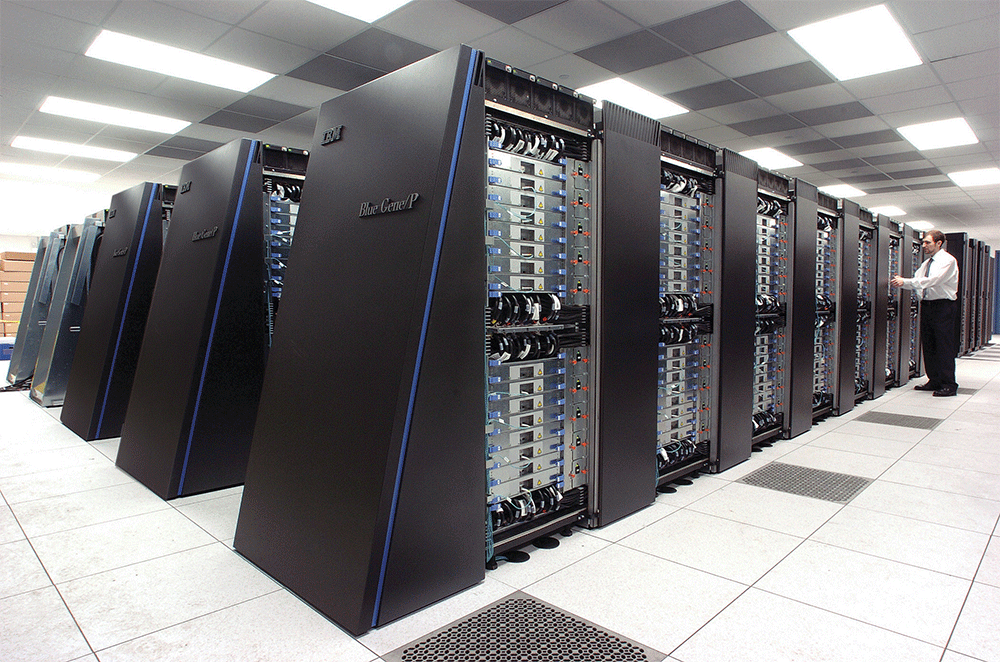 Although still powerful BlueGene is not the world leader it once was. Source: Wikimedia
A single petaflop equates to a quadrillion operations per second, which shows how impressive this new king of the hill supercomputer is. However even more so is the fact that it is almost three times more powerful than the second place supercomputer – Tianhe-2. That system operates at almost 34 petaflops and is built with Intel hardware.
Funnily enough though, that system is also located in China. If you want to find a super computer based somewhere else you have to drop to third and fourth place on the list, where the Titan and Sequioa systems built by Cray and IBM offer just over 17 petaflops a piece of supercomputing power.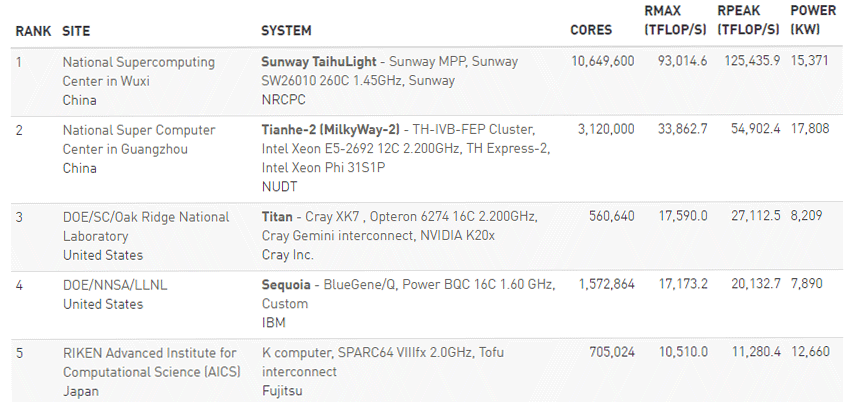 LINPACK June results. Source: Top500
As TheInquirer points out though, as impressive as all of this is, with Chinese hardware offering massive performance improvements over its U.S. and other international counterparts, its efficiency could be the biggest leap forward in development. Sunway TaihuLight is three times as efficient as the Tianhe-2, offering six gigaflops of performance per watt consumed.
That makes it one of the most efficient supercomputers in the world, showing that monstrous power doesn't have to suck up all of the world's energy reserves. Granted it still consummes as much as 15.37 megawatts when at peak operation, but that's far more efficient than previous designs.
Now it will be interesting to see how the U.S. responds. It previously pledged to spend several hundred million dollars on a new supercomputing design built between Intel and Nvidia. Early specifications pegged it as having the potential to offer 150 petaflops when completed.
Discuss on our Facebook page, HERE.
KitGuru Says: Congrats to Chinese developers for hitting a new milestone. Breaking that 100 petaflop barrier is going to be quite an achievement though. I wonder who'll reach it first.