Dyson might be more well known for its vacuums than anything else, but it's released a lot of other clever electronics over the past few decades, including the Airblade hand dryer. Today though it's launching a new product: a humidifier to help combat skin conditions that also uses UV radiation to kill off any bacteria it's harbouring.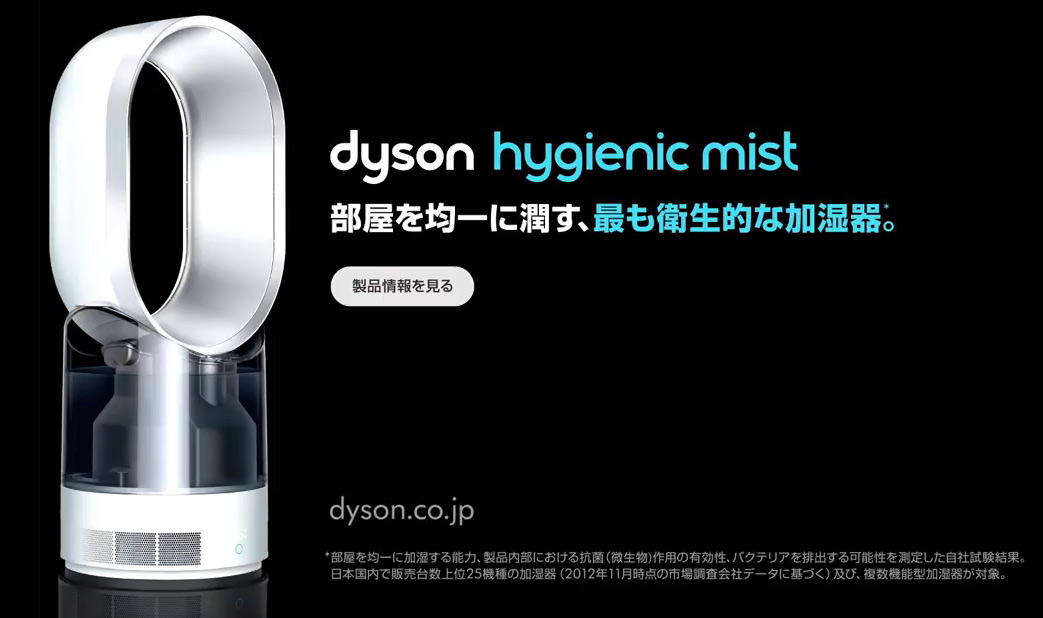 While many a Brit might be used to sticking a de-humidifier in their attic or basement to combat the damp, in other cultures around the world it's not uncommon to run a humidifier over night in order too keep skin from drying out. It's said to help with conditions like eczema and help prevent colds and flu like illnesses by keeping nose hairs healthy. However traditionally humidifiers have had difficulties with bacteria build up, something that Dyson believes it has now solved.
[yframe url='http://www.youtube.com/watch?v=YcQEWSfob68′]
"Humidifiers are a way to create a more hygienic environment at home," said James Dyson (via Telegraph). "Using patented UV light technology our humidifier kills 99.9 per cent of bacteria in the machine before projecting hydrated mist evenly throughout the room."
The Dyson humidifier uses a plethora of sensors to detect thee temperature and humidity of the air, releasing its own store of up too three litres oof water in quiet, even amounts to help maintain a healthy air moisture level.
The humidifier launches in Japan next month for 60,000 Yen (£347) and the rest of the world in March next year.
Discuss on our Facebook page, HERE.
KitGuru Says: Do any of you guys run a humidifier in your house? If so, could you see yourself spending a few hundred on a Dyson version of the tech?