Once again a season of League of Legends has come to a close, with the culmination of the World Championships, this time in Seoul, South Korea. While many teams battled it out over the past few weeks, through quarter and semi-finals, ultimately there could be only one winner and it was Samsung White that took home the glory and the million dollar prize.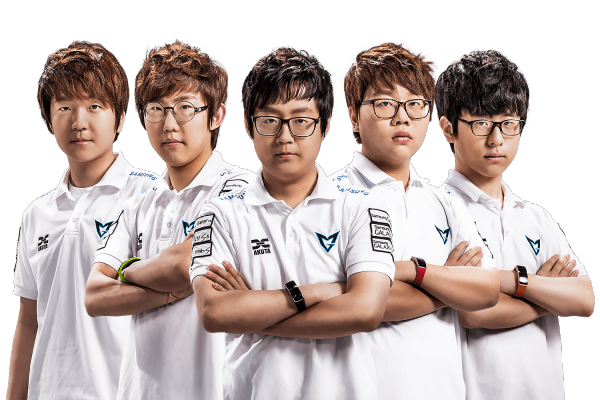 Your champions ladies and gentlemen
The team didn't limp to victory either, or spend hours battling back and forth with their opponents. They ultimately only dropped one game in four to fellow finalist, Star Horn Royal Club. This marks the second year in a row that Star Horn has come second in the World Championships. They walked away with a slightly less exciting $250,000 prize. The remaining $900,000 (or so) was split among the other top teams.
While the overall prizes are a little smaller than the latest DotA 2 Internationals, which had a monumental pool of over $10 million thanks to the contributions of fans, the latest LCS was no small event. It saw over 40,000 fans fill the Seoul stadium that was previously used during the World Cup, cheering for their favourite to take home the gold.
Of course, with this being an eSport event, not a traditional sport, all of the games from the final are available on Youtube for free.
[yframe url='https://www.youtube.com/watch?v=gRVLvz0k8LI'] [yframe url='http://www.youtube.com/watch?v=B2sErrIJqJM'] [yframe url='http://www.youtube.com/watch?v=PAUb91GSCh0′] [yframe url='http://www.youtube.com/watch?v=GTx2HL02-dU']
Throughout its entire season, the Korean champions suffered just two losses, one to US team Solomid and once too Star Horn Royal Club in these very finals. While the former victory was put down to arrogance on Samsung White rather than being outplayed, the latter shows that there are cracks in the Korean team's game.
Discuss on our Facebook page, HERE.
KitGuru Says: What's perhaps even more impressive than the win, is that Samsung had another sponsored team in the World Championships, Samsung Galaxy Blue, though they ended up going out in the semi-finals, losing to their white sister team.