As well as trying to get the first human feet on Mars within the next decade, Space X has also been quietly working on a project which could deliver several thousand satellites into orbit, to provide global, high-speed internet access. Taking another step in that direction, Space X is now seeking approval with the Federal Communications Commission for the go ahead to run such a network.
Although several plans have been announced over the years to create a wide network of satellites to provide global internet coverage, the sheer cost and scale of such a project has meant it's never really materialised. Space X founder Elon Musk has been talking about it for a couple of years, but suggested the project could cost as much as $10 billion (£8 billion) to make a reality.
However it seems Space X is moving forward with the plan. Although Reuters reports that the latest documents don't contain cost estimates or technical details of the project, it suggests that a network of 4,425 satellites could make it a reality. They would be launched into low-Earth-orbit, somewhere between 714 and 823 miles from the surface.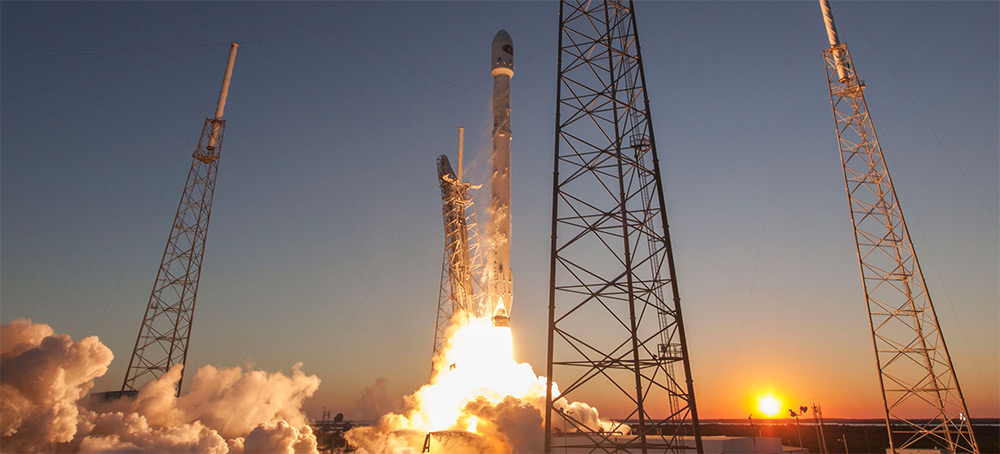 Presumably the satellites would launch aboard Falcon 9 rockets. Source: SpaceX
Unlike the much talked-about cube-sats which have been proposed for such networks in the past, Space X's idea would see 385kg satellites sent up that are around the size of an average car, before their solar panels are deployed. Considering you would only be able to launch a few of them at a time, at most, getting such a network into orbit would require an incredibly busy schedule of launches and a massive financial investment.
Supposedly the project would begin with a launch of around 800 satellites which would be used to improve rural internet access and overall speed in the U.S. It would be used for residential, consumer and governmental services the documents say, though there was no word on when the proposed project could begin.
Discuss on our Facebook page, HERE.
KitGuru Says: If any of you fancy putting your conspiracy hats on, consider that the Facebook satellite which exploded during a surprising SpaceX refuelling incident, was supposed to deliver wireless internet access to parts of Africa. Would Space X dissuade such a network?