The electric car and battery experts over at Tesla, have promised to detail a new generation of consumer power storage combined with solar power later today. However, to whet our appetites a little, it's come out early with details of a second generation Powerpack. Able to store twice as much energy as before, the Powerpack 2 could even be cheaper thanks to the Gigafactory coming online.
Tesla's Powerpack and Powerwall technology was a surprising announcement when it debuted it mid last year. Moving beyond just developing efficient electric cars, Tesla was looking to provide power storage for the home too. Powerwall was aimed at consumers, while Powerpack was a larger, higher capacity, industrial alternative. And now we're already at the second generation and it's so much better.
The original Powerpack stored up to 100 kWh per unit and was designed to allow businesses a large scale power back up if they lose connection to the grid, and/or the ability to use off-peak power; charging the batteries at night and then using them throughout the day.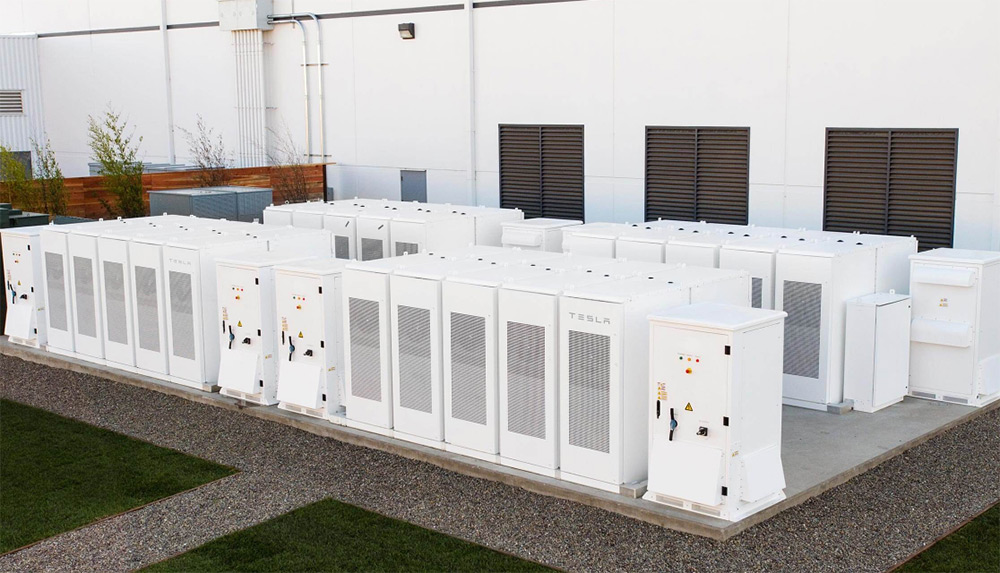 The Powerpack 2 makes  this even more viable. Along with doubling the density of the batteries, it features a new inverter, designed in house by Tesla, which we're told, make its more efficient than ever. The price won't even go up by much, because Tesla has brought the Gigafactory online, making its manufacture cheaper than ever before.
It's also cost efficient. Tesla claims that buying a number of Powerpacks is as viable for electricity suppliers as building new substations, using bigger wires or even building new power plants. Its plan is to eventually have every power station and substation equipped with their own battery storage, allowing for covering of spikes without increasing load, while also making better use of renewable energy sources to charge them.
Powerpack 2s started shipping out to industry in September, so there are likely a few systems already operating out in the wild.
Discuss on our Facebook page, HERE.
KitGuru Says: A distributed network of power storage seems like a pretty solid idea, especially if it can become as ubiquitous as Tesla is aiming for.