If you own a Ford vehicle built between 2010 and 2016 but it didn't come with a number of contemporary connected features like remote-start and Wi-Fi access, you can now upgrade it so that it does. The Ford SmartLink adds 4G LTE access and comes with a companion app and web portal to provide a number of remote features.
One of the big changes in automotive manufacturing in recent years has been adding a lot of technological advancements that had become common place in other industries. Wireless internet access, remote connection and smart tracking to name but a few. However for a number of years these sorts of features have been premium extras. Ford's SmartLink plug-in is looking to change that.
The SmartLink is a small, plug-in device that connects to the vehicle's OBD II port which is located just below the steering wheel and is typically used for vehicle diagnostics. All 2010-2016 Ford vehicles came fitted with this port so are all applicable.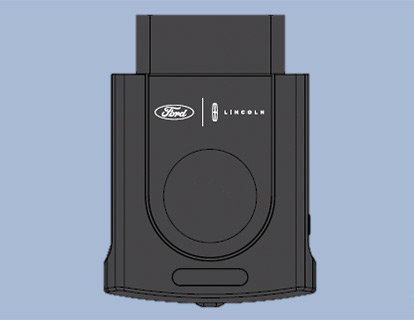 Source: Ford 
Upgrading your car with one of these SmartLink devices gives you immediate access to 4G internet through the vehicle, which lets passengers connect to it as a WiFi hotpost – up to eight devices are supported. You also gain wireless access via the app and web portal, which enables remote start, locking and unlocking; vehicle health and security alerts that are more detailed than typical dashboard lights, and improved vehicle location assistance should you need it.
"From security to performance, we've conducted extensive testing and made a number of improvements to ensure Ford SmartLink enhances the customer experience for our owners," said Raj Nair, CTO at Ford.
The SmartLink device will become available in Summer this year at respective dealerships. No word yet on what the upgrade cost might be.
Discuss on our Facebook page, HERE.
KitGuru Says: This seems like a great way to make a bunch of older vehicles much more connected. Annoyingly my Ford misses out by a couple of years. Time for an upgrade I think.