Toshiba has confirmed earlier rumours that it would spin off its chip manufacturing business into its own entity. The move will see it seek outside investment to the tune of a 20 per cent stake in the newly independent venture. It's hoped this will help offset major losses in its nuclear reactor business.
Toshiba has its fingers in a lot of pies, though is most well known for its electronics. One of its lesser known ventures is in the creation of nuclear power plants, after its purchase of Westinghouse Electric LLC from the British government in 2006. That hasn't proved to be a profitable venture though and losses in 2016 are expected to see the company written down by as much as $6 billion (£4.77 billion).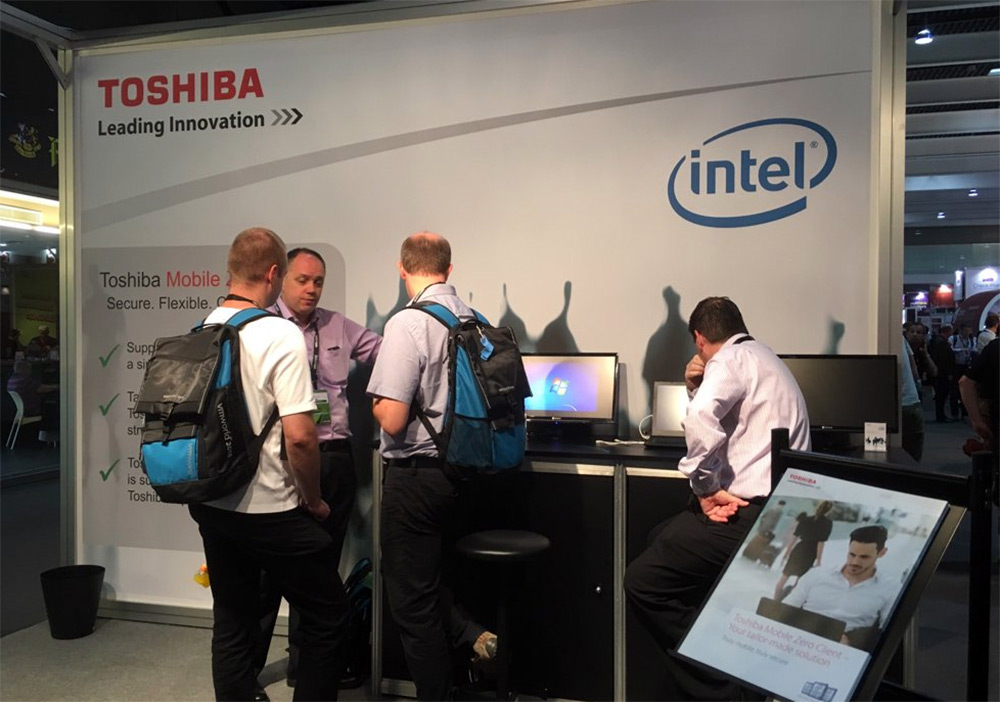 Toshiba's stand last year at VMWorld. Source: ToshibaUK/Twitter
Reuters originally claimed that Toshiba's CEO, Satoshi Tsunakawa announced the spin-off move in a meeting on Tuesday, but it's only today that Toshiba has made the announcement public. Suspected partners include fellow hardware manufacturer, Western Digital, as well as a Japanese government backed investment bank.
It's a monumental move for Toshiba, as its chip business represents the core of its operating profit. It supplies NAND flash memory to all sorts of companies and is one of the biggest producers in the world.
The chip business may just be one of many that Toshiba splinters away from the parent company, with other plans to sell some of those potentially independent firms too. However the chip business will be an immediate priority, with Toshiba looking to complete the spin off and sale of a 20 per cent stake by the end of the financial year in March.
Toshiba's total business is currently worth more than £7 billion and employs close to 200,000 people.
Discuss on our Facebook page, HERE.
KitGuru Says: I can honestly say I had no idea Toshiba was in the nuclear energy business. Impressive, but very surprising.