The guys over at M3D might be on to something as it reached its $299 3D printer kickstarter goal in just 11 minutes and since then, the project has gone on to raise almost $1 million. The latest Kickstarter success aims to bring you the first truly consumer 3D printer for household use and with all of the support these guys are getting- they just might do it.
The printer is called The Micro and its very compact, the cube based design comes in at just 7.3 inches per side making it easy to move around and capable of sitting right on your desk- It's light too, weighing in at just 1KG.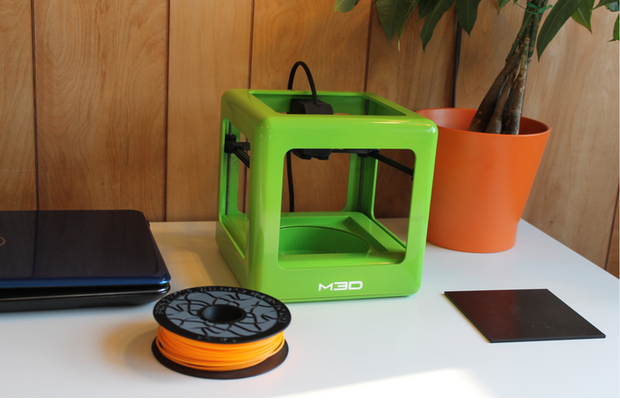 Obviously 3D printers will need material and filament options, the Micro will support PLA or ABS micro spools or standard 1.75 mm filament spools, which are already available. The printer will also come with its own software which was designed to be fun and easy to use for all consumers, after all, these guys want to make 3D printers an everyday household item. That said, advanced users will get a set of expert options as well as support for other software.
The Kickstarter aims to have fulfilled all of its rewards by March 2015 with production starting in August of this year. The $299 Micro option has almost sold out so if you want one of these early, then you might want to be quick as this project is raising a lot of money really fast.
KitGuru Says: 3D printing is still a pretty niche thing and while this project might not turn 3D printers into an everyday household item, it will certainly make it more accessible to everyone. Have any of you guys used a 3D printer? What do you make of this one?
Source: M3D Kickstarter