Movie studios and lobby groups have been gunning for Kim Dotcom for some time. In conjunction with the New Zealand authorities and FBI, they spied on him before and after his arrest in January 2012 and since have been pushing to have the man extradited to the US. However with the trial approaching, clearly they've decided to insure themselves in-case he isn't deported and have filed a suit against the defunct site and its owner in a Virginia court.
If extradited to the US, Dotcom would face several high profile charges for money laundering, fraud and conspiracy to commit copyright infringement. However if that doesn't happen, the MPAA will still want to sue the man, so it's gone ahead and gotten the ball rolling.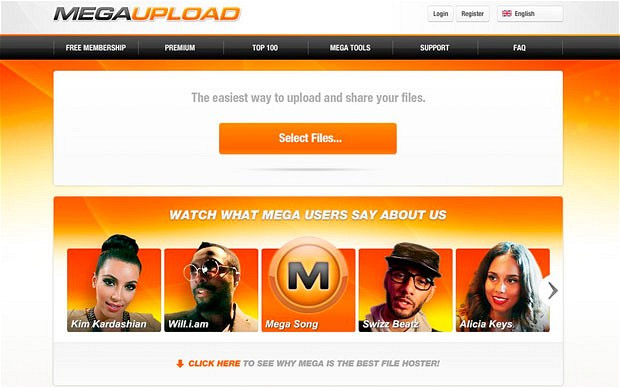 Despite being one of the biggest sites in the world and endorsed by many a big name, Megaupload was seized and shuttered in early 2012
In the new suit, the lobby groups hope to secure an unspecified amount for damages, as well as attorney's fees. According to Reuters, they're hoping to be rewarded with as much as $150,000 per instance of copyright infringement.
Dotcom and his legal team are dismissive of the suit, calling it "science fiction." Head of Dotcom's US defence team, Ira Rothken, said: "The MPAA is suddenly realizing that we're a few months away from the extradition hearing, and once Kim Dotcom and the others prevail in the extradition hearing they'll have more resources and more assets."The MPAA wants to have cover if the Department of Justice fails in the extradition and the criminal case."
What's interesting about this filing though, is that it gives Dotcom's team another opportunity to request the evidence arraigned against him. While he ultimately failed to get ahold of it for the extradition trial, with the judge eventually ruling (after much back and forth) that providing a summary instead would expedite the already lengthy process, with a new filing, Dotcom's team can once again demand access to the evidence.
KitGuru Says: This isn't unexpected, but perhaps shows a lack of confidence in the MPAA's chances of getting Dotcom extradited.